Clergy are called to care for their people, but who cares when the carer needs care?
"There are both predictable and unexpected times when clergy will feel more depressed, anxious or stressed. A virus like COVID-19 and 2020's associated stresses are completely new and unexpected, so the recent NCLS snapshot figures are not surprising," say counsellor Marilyn Redlich and PMC Executive Director Stephen Harrison, who offer practical suggestions for addressing stress, anxiety and depression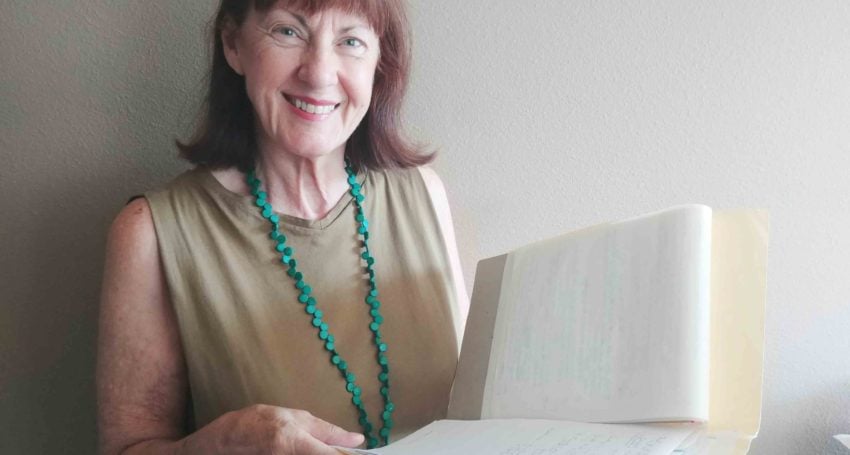 Story Timeline
Clergy mental health
Since March this year, COVID-19 has substantially impacted the psychological and emotional wellbeing of our communities. Unsurprisingly, this has had flow-on effects for those in caring careers or vocations. Over the last seven months, our clergy have not only had to contend with the pressures of everyday life coupled with the given stresses of COVID-19, they have also had to cope with the unique challenges of being on the frontlines of a once-in-a-century chronic health event.
Our clergy have kept the rhythms of church life going in responsive ways, such as through digital and hybrid church models; cared for people pastorally, including those who are in the high-risk COVID-19 demographics or who have lost their jobs as a result of the virus' financial fallout; continued to run emergency food relief pantries; delivered care packages and handwritten letters to parishioners; helped care for seafarers and stranded international visitors; walked alongside our Year 12 students as they complete their final year of schooling under unprecedented stress; supported people in their broader communities who are feeling isolated; helped care for residents in our aged-care homes; organised online social activities to keep their communities connected and engaged; and, nurtured those who have resumed Sunday service attendance with the move to online ministry, with some clergy even leading new online congregations.
We are in awe of how our clergy have faithfully responded to their call in the constantly shifting COVID-19 environment.
In June this year, ACSQ clergy were invited to complete a 'Church Leaders Wellbeing Check' National Church Life Survey (NCLS). The survey snapshot shows that:
14 per cent of our clergy are 'Highly satisfied with whole of life', compared to a national 2016 NCLS benchmark of 25 per cent.
62 per cent of our clergy have a normal level of depression, compared to a national 2016 NCLS benchmark of 87 per cent.
79 per cent of our clergy have a normal level of anxiety, compared to a national 2016 NCLS benchmark of 90 per cent.
59 per cent of our clergy have a normal level of stress, compared to a national 2016 NCLS benchmark of 87 per cent
The following snapshot data shows how satisfied our clergy are with 'whole of life'
The following snapshot data shows the proportion of clergy with normal levels of depression, anxiety or stress
There are both predictable and unexpected times when clergy will feel more stressed, anxious or depressed. A virus like COVID-19 and 2020's associated stresses are completely new and unexpected, so the recent NCLS snapshot figures are not surprising.
Most of us also have pre-existing pressures or stresses, which of course do not disappear in the midst of a significant and long-term health event like COVID-19. Sometimes they even pile up. That said, periodic stress and tension are a normal part of life. But they should come…and go. Are your stresses going or only coming? Are you often feeling anxious, irritated, hopeless or not in control?
Anxiety is the symptom of first-stage stress. While anxiety is an entirely normal experience, it should not be ignored. Anxiety is a signal from our central nervous system that it is being asked to do too much or that the tasks we are undertaking are too hard, or a combination of the two. So, we are meant to respond to this signal, not ignore it.
Responding means becoming aware of the expectations we place upon ourselves and the expectations placed upon on us by others. What is too much and/or too hard in my life right now? What can I do about it? Would this be a good time to talk it over with a trained professional who is neither a friend, relative or co-worker to seek clarity and discuss possible solutions or strategies?
There are a number of warning signs to look out for, and these include:
A pervasive sense that 'my well is running dry'.
Muscular tension that doesn't relieve as easily as usual.
Frequently getting cranky and short-tempered with loved ones or with those you work with.
Inability to control one's behaviour.
Not working as efficiently or effectively as usual.
Resorting to mind-altering substances in order to cope.
Overeating or eating high-sugar foods.
Taking up old bad habits that you had previously succeeded in giving up (e.g. smoking).
Feeling increasingly hopeless, depressed, worthless or bleak and that all joy has disappeared.
Feeling fearful (anxious) in a general way that you can't pinpoint.
Feeling unrelieved pressure.
Seeking confidential help from a trained professional is healthy and demonstrates appropriate self-care. Importantly, such help preserves your privacy and dignity. The care provided by trained professionals is practical servant love in action – for yourself. Options include approaching a counsellor or psychologist directly, making an appointment to see a GP for a referral or a mental health care plan, or seeing a spiritual director. They will listen with you and journey with you, as together you bring your combined knowledge and skill to crafting a suitable plan for you.
Read what some experienced clergy have said to Marilyn about prioritising self-care:
"Juggling the diversity of activities in parish ministry, the expectations of multiple stakeholders, operating in different cultural contexts while also attending to family commitments can result in multiple layers of stress. Having a professional counsellor or psychologist listen, provide guidance and strategies for coping is a huge support and necessary to re-establish mental wellbeing. My mistake was to not seek such support early enough!"
"Two decades in community service chaplaincy has taught me that carers are often the last people to prioritise their own self-care, but that we all need to reach out for support sometimes. Only by acknowledging our own vulnerabilities can we deeply companion others in navigating their inner journeys of transformation."
"Forty years ago I was involved in a traffic accident where a man died. I realised when I was doing my psychology degree, that while I was still able to function (just) and kept going, albeit with peer support, I was in a state of depression for about nine months, and probably longer as I climbed out of it all. Again, I was unaware…I could have done with some professional support at that time. Life was very difficult…"
Decades of research shows that improving one's ability to reflect on thought processes, emotions and behaviour improves the quality of a person's work and their relationships.
Here are some practical suggestions for addressing stress, anxiety and depression:
See your GP immediately for a physical check-up. It is important to rule out illness. If ruled out, ask your GP for a mental health plan and referral.
If you prefer not to have a mental health plan, make sure to consult a trusted counsellor, psychologist, social worker or spiritual companion. Pay attention to how you are thinking, feeling and behaving. Discuss these with your trusted person more than once! List your top three stressors. Mark what you can and can't control.
Learn to monitor your physical stress, both by noticing it and by learning to take your resting heartrate beats per minute. Anything over 100 bpm is a sign that you are stressed right now. That may be a physical (caffeine) or other type of stressor. Read Dr Wilkie on how to interpret this sign and what to do about it.
Read Dr William Wilkie's Understanding Stress Breakdown (2004, Millennium Books).
Web search 'help for stress, anxiety & depression'.
Exercise, whether vigorously or gently – whatever is right for you – several times a week. Every 10 mins counts! From running to yoga, boxing to swimming to netball. Walk the labyrinth!
Breathe! In through the nose, out through the mouth. Three times. And then another three times.
Stay connected with the people you love and who love you! Don't isolate yourself, even if you are a quiet, more private person.
Continue your practice of your faith.
Sleep extra and eat regularly and in the style and frequency right for you – for example, you may need extra protein or fibre or less wheat – avoid alcohol (a depressant) and stimulants like caffeine.
Jump to next article