Building networks of parishioners
"Parish congregations have traditionally been communities gathered around a parish priest. The impacts of COVID-19 have shone a light on the limitations of this model," says The Rev'd Owen Strong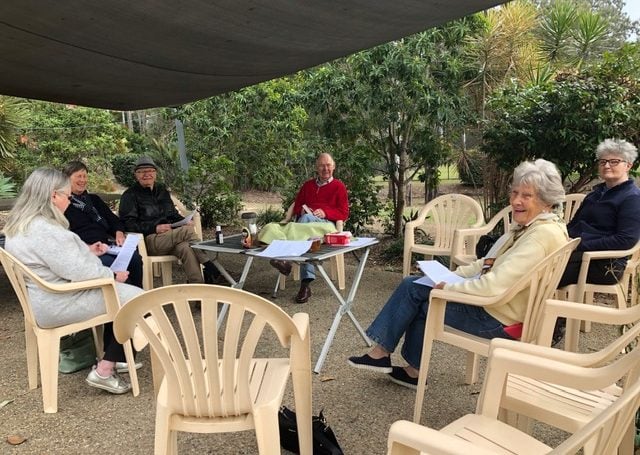 Story Timeline
Creating communities of care
Parish congregations have traditionally been communities gathered around a parish priest. The impacts of COVID-19 have shone a light on the limitations of this model.
For individuals to have access to their fellow parishioners, parishes need to (in part) facilitate the building of networks of parishioners.
As a retired clergyperson, I uniquely experience parish life from both the sanctuary and the pew. During the period of online-only church, I felt that many of the ways in which I gained a sense of connection with fellow worshippers was severed, especially as someone in a high-risk COVID-19 demographic.
Before COVID-19, I was able to easily chat with people who usually sat in the next pew or across the aisle before or after church. When church services were held wholly online, I didn't get to see my fellow community members for these rich conversations.
During the period of online-only church, I had no way of contacting many of these folk, as I did not have their contact details or know all of their names. I was unsure whether they even participated in virtual worship as I did. I would worry about them – wondering if they were well. I wasn't sure if they still identified as members of our congregation. I grieved their physical absence. This experience really hit home for me the limitations of traditional church models where the priest is the centre and the conduit.
My wife, Pat, and I are part of a homegroup that met regularly prior to COVID-19. Members of our group communicated via email and were able to continue communicating even when we could not meet face to face. This was really important to our homegroup members.
One of the challenges parishes faced when solely online worship was happening was finding and facilitating ways of connecting those who wanted conversational and informal contact with other parishioners. While some I worshipped with before COVID-19 may not have desired this, many others yearned for it.
How a parish facilitates connecting folk can be a challenge. In gathering contact details of parishioners, parishes need to assure folk that their privacy will be respected.  Without the specific permission of parishioners, parishes are unable to pass on their contact details. Going forward, it would be helpful if this permission is sought to help kickstart offsite connection that is initiated and driven by parishioners.
Jump to next article