More than a word: Reconciliation takes action
"Through the Reconciliation process, I believe that Aboriginal and Torres Strait Islander children will have the same life chances and choices as non-Indigenous children, and the length and quality of First Nations peoples' lives will not be determined by their racial background," says Anglicare Cultural Support Worker and Kuku Yalanji Traditional Owner Lalania Tusa, as National Reconciliation Week continues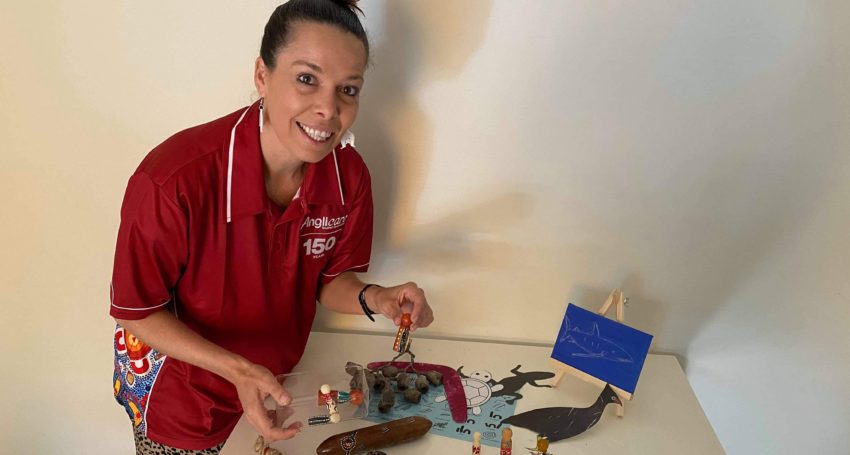 In the Oxford Dictionary, 'reconciliation' is described as "the restoration of friendly relationships". As a Kuku Yalanji woman, Reconciliation is the coming together of many diverse cultures in a respectful way to restore relationships with our Aboriginal and Torres Strait Islander peoples.
National Reconciliation Week (NRW) commenced last week and is held between 27 May and 3 June annually, commemorating two key milestones in Australia's Reconciliation journey – the successful 1967 Referendum and the High Court Mabo decision.
To help make Reconciliation a reality and help to heal our nation, non-Indigenous people can:
Come together in a harmonious way to create trusting relationships and work on improving valuable connections with First Nations peoples.
Increase the number of First Nations employees within various sectors of our workplaces so that the Aboriginal and Torres Strait Islander community members and non-Indigenous people learn to work alongside each other and communicate with each other better.
Take steps towards increasing learning and knowledge of First Nations histories, practices and protocols to better engage with the First Nations peoples and the wider community.
First Nations children are a particularly vulnerable group, as they experience the inter-generational trauma caused by past government policies that forcibly removed children from their families and cultures. Such impacts include poor health, education and socio-economic outcomes.
Through the Reconciliation process, I believe that Aboriginal and Torres Strait Islander children will have the same life chances and choices as non-Indigenous children, and the length and quality of First Nations peoples' lives will not be determined by their racial background.
Three things that non-Indigenous people can do to support First Nations children and help to make Reconciliation a reality for them include:
Allowing the child to explore and develop their own individual cultural identity through guidance and reassurance as they embrace their heritage.
Showing respect and appreciation for the child's cultural background through love, hope, care and humility.
Encouraging the child to attend or participate in community events, yarning circles, Aboriginal and Torres Strait Islander health services, First Nation cultural centres and other culturally appropriate learning spaces.
We all live in this great country of Australia together and all deserve equality and respect so we can move forward and live together in integrity, peace and freedom.
Editor's note: The theme for this year's National Reconciliation Week is 'More than a word. Reconciliation takes action'. ACSQ Reconciliation Action Plan Coordinator Sandra King OAM is coordinating some exciting NRW events – find out more by visiting the anglican focus Events page. You can download a suite of NRW resources on the National Reconciliation Week resources webpage. Reconciliation Australia asks that local NRW events be registered via the NRW website.
Jump to next article