'The Bishop's eye'
"The function or purpose of the office has often been described metaphorically as that of oculus episcopi, the 'Bishop's eye'; or sometimes, in modern parlance, by those with a more jaundiced view, as the 'Bishop's Rottweiler'," says The Ven. Michael Faragher in this touching and humorous account of the origins and functions of the Archdeacon role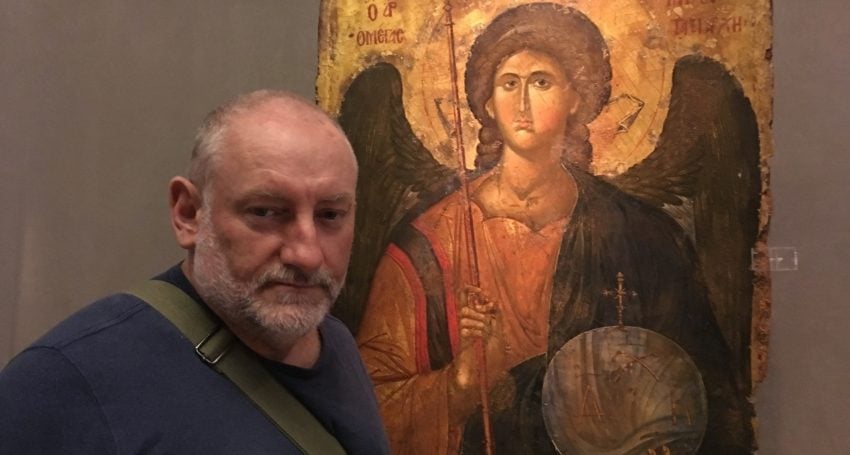 The office and title of 'Archdeacon' is thought to have been introduced to the English church by the Normans in the wake of their 1066 invasion. In the early Latin Church the Archdeacon's functions included not only financial administration, but also the discipline of the clergy, and examination of candidates for priesthood.
From the 8th century, in the West, there was a further development of the authority of the Archdeacon, who often enjoyed a jurisdiction independent of the Bishop. They were often appointed, not by the Bishop, but by the cathedral chapter or the reigning monarch, and from the 13th century efforts were made to limit their authority. In 1553, the Council of Trent, in an action lamented deeply by some of us, removed entirely the independent powers and considerable resources hitherto enjoyed by Archdeacons. The function or purpose of the office has often been described metaphorically as that of oculus episcopi, the 'bishop's eye'; or sometimes, in modern parlance, by those with a more jaundiced view, as the 'Bishop's Rottweiler'.
As I contemplate the conclusion of my full-time stipendiary ministry, I also recall the satisfaction, challenge and interest provided by my parallel life as a modern Archdeacon. My duties have variously included particular responsibility for parish buildings, the welfare of clergy and their families and the implementation of Diocesan policy for the sake of the Gospel.
Being an ex officio member of presentation boards tasked with selecting new incumbents for vacant parishes within one's archdeaconry, preparing the reviews of such vacant parishes and organising the induction services of incoming parish clergy are also responsibilities of the Archdeacon, along with membership of and regular attendance at a number of Diocesan committees. Not to forget, the little matter of running a demanding parish in one's spare time.
One of the bittersweet functions I have performed on several occasions is arranging and presiding over the de-consecration, or secularisation, of redundant church buildings, often prior to their demolition or repurposing. At each of these events, I have been moved and humbled by the faithfulness of a determined congregation of former parishioners, gathered to give honour and remember with fondness and gratitude the witness and service of those who went before.
Archdeacons are styled as 'The Venerable', an honorific not without certain pitfalls. I have received a number of written communications headed with "The Vulnerable Michael Faragher", but pride of place in my collection goes to a congratulatory letter from a local politician addressed to "The Venereal…"
I am grateful for the opportunity to have served God's Church in this somewhat unusual calling, and I offer my thanks to all who have worked alongside me, for their forbearance, wisdom, good humour and insatiable curiosity to discover what God next has in mind, under the leading of the Holy Spirit, for the Body of Christ.
Jump to next article