NAIDOC Week 2021: 'Heal Country!'
"When I'm on the ferry or barge heading for Tjerrangerri, I can't help but have tears streaming down my face. She's a beautiful Country. Following my family's forcible physical separation from her, I am still reconnecting with her and all the beauty she possesses," says Sandra King OAM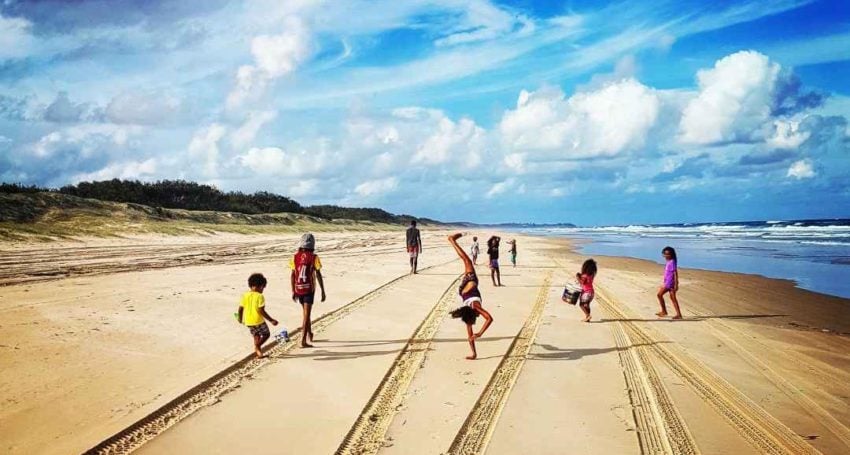 When I heard that the theme for this year's NAIDOC Week is 'Heal Country!', I was not surprised given the state our nation is in right now. The NAIDOC Week Committee describes this theme as a call to action for all of us to "continue to seek greater protections for our lands, our waters, our sacred sites and our cultural heritage from exploitation, desecration, and destruction."
'Country' is about our social, emotional and physical wellbeing, as it intrinsically connects our identity and our spirituality with our social and cultural community environment…we can't have one without the other.
Our nation was stunned at the blowing up of the 46,000-year-old Juukan Gorge sacred site in May last year by Rio Tinto. This destruction and desecration left its first peoples in shock and showed contempt for their spiritual connection to Country and associated Lore. The grief and trauma of the Puutu Kunti Kurrama and Pinikura peoples are deep, but they are strong First Nations peoples and met with Rio Tinto executives to discuss the future of their Country and Rio Tinto.
Our ancestors' belief in a 'higher power' is part of our Dreaming – it's our spiritual connection to Country and it has given us our Lore to respect, protect and nurture everything on Country. When Country is desecrated and our Lore disrespected, our livelihood is disrupted and that is exactly what is happening, not only to our sacred sites, but also to our rivers, lakes, water tables, air, oceans, flora and fauna and other parts of the land.
When people travel or live overseas for a period of time, they know the feeling of returning to the place they call home. The relief, peace and joy of being back home is similar to the feeling I get every time I'm on Country.
My Country is Tjerrangerri (Stradbroke Island) and Bundjalung (Tweed Heads). Staying connected to Country, in part, means staying connected to family and community.
During COVID-19 border closures, social media helped me stay connected with family and community, especially with my beautiful late mum who was born on Ukerebagh Island, which is located at the mouth of the Tweed River.
With regards to Tjerrangerri, I only knew of her being my Country in the 1990s. Since 2008, when my dad enlightened me of his family separation from Country in 1935, I have experienced my own trauma while reading the thousands of pages documented on my family.
When I'm on the ferry or barge heading for Tjerrangerri, I can't help but have tears streaming down my face. She's a beautiful Country. Following my family's forcible physical separation from her, I am still reconnecting with her and all the beauty she possesses. On Saturday 3 July, my family is commemorating the last day our King family (my grandparents, my dad and all his siblings) were as 'one' living on Tjerrangerri before they were forcibly removed from Country and taken to Cherbourg Aboriginal Settlement on 3 July 1935.
Many Christians are lamenting the state our nation is in right now and know that we have to work together to 'Heal Country'. Our ancestors have protected and nurtured the various Countries that make up this vast continent for over 80,000 years; however, for over 230 years our peoples have suffered due to colonisation and government policies that separated them from their Country.
This is not a time for guilt…it is a time for truth telling, to join together, to take care of Country, to learn, revive and respect the traditions of our First Nations peoples.
NAIDOC Week 2021 starts on Sunday 4 July and closes on Sunday 11 July.
For NAIDOC Week resources, including logos, banners, teaching guides and posters, please visit the NAIDOC Week website.
St John's Cathedral is also holding a service on Sunday 4 July at 2 pm to mark the Coming of The Light to the Torres Strait Islands, including a Breaking of the Arrow ceremony, followed by afternoon tea.
Editor's note 29/06/2021: NAIDOC Week activities may be held outside of the official dates of NAIDOC Week.
Editor's note 1/07/2021: For NAIDOC Week liturgical resources, please visit PMC's faithful + effective website.
Jump to next article