General Synod and comprehensive Anglicanism
"In Southern Queensland we have set as a key focus area the promoting of 'comprehensive Anglican identity and purpose.' This approach recognises that there will be different convictions, understandings and priorities among Anglicans. And it is likely that each of these perspectives includes insights into the truth. This means that in order to comprehend the whole truth we need these various insights and perspectives to be present and engaged," says Archbishop Phillip Aspinall, as General Synod approaches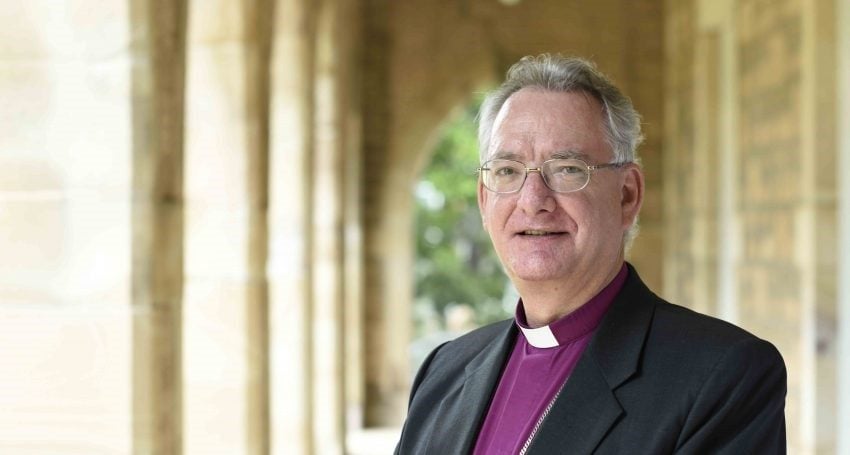 The General Synod of our Church meets on the Gold Coast in a few weeks. Beginning on Sunday 8 May and running through to Friday 13 May, representatives from our 23 dioceses will gather to consider issues of importance to the Anglican Church of Australia.
General Synod usually meets every three to four years. However it hasn't met since 2017 because of COVID-19 and emergency preparations have been made for this meeting to be a hybrid gathering. Most representatives will be present in person, but almost inevitably some will be unable to attend at the last minute because they have contracted COVID-19 themselves or are a close contact of someone in isolation. On the first day, General Synod will be asked to put in place arrangements for those unable to attend in person to participate online.
This will be the first time that General Synod will have the opportunity to consider the changed situation the Church faces since the Marriage Act 1961 was amended to allow two persons of the same sex to marry. There are strong and varying views on this matter.
Some believe that the scriptures are quite clear in their condemnation of same-sex sexual activity and that the Church has no authority to act contrary to the clear teaching of the scriptures. Therefore marriage, in their understanding, must continue to be exclusively between one man and one woman, to the exclusion of all others, for life.
Others believe that what's at stake here is an important matter of justice and that LGBTI people should be fully included in the life of the Church and allowed to express their sexuality through life-long, faithful, monogamous relationships just as heterosexual people do. Other parts of the scriptures are cited in support of this view.
The factors involved are more nuanced than this, of course. Even if one accepts the view that the scriptures are unequivocally negative about same-sex sexual activity, it is the case that some marriages do not involve sexual activity at all. People marry for all sorts of reasons. So the question arises whether a marriage between two people of the same sex might be permissible if there was no sexual activity involved.
Many other questions arise, too. Some have been raised by the Appellate Tribunal's decision in November 2020 that blessing a marriage between two people of the same sex is not contrary to the doctrine of this Church, understood in the technical constitutional sense.
So there is a whole nest of questions to be wrestled with: scriptural, theological and legal. Further, the whole relationship of the Church to a changed Australian society has to be in view. The positions that General Synod takes on these questions will impact on our mission to Australian society and on our pastoral relationships with Australians.
I think the tone of General Synod and the way in which representatives with differing convictions relate to each other are very important.
In Southern Queensland we have set as a key focus area promoting "comprehensive Anglican identity and purpose." This approach recognises that there will be different convictions, understandings and priorities among Anglicans. And it is likely that each of these perspectives includes insights into the truth. This means that in order to comprehend the whole truth we need these various insights and perspectives to be present and engaged.
This, in turn, has implications for the way we relate to each other. Instead of seeing those with whom we differ as opponents to be defeated or enemies to be overcome, a better way is implied. Can we come to these difficult, thorny questions seeing each other, even those with whom we disagree, as God's gifts to us through whom the Holy Spirit might lead us further into the truth.
Twenty years ago, at the opening of the second National Anglican Conference, The Rev'd Dr Bruce Kaye AM, then General Secretary of our Church, said:
"…Christian love is not just any kind of love…It is patient and kind, not envious or boastful, or arrogant or rude. Does not insist on its own way, is not irritable or resentful. It does not rejoice in wrongdoing, but rejoices in the truth. It bears all things, hopes all things, endures all things…
"As a church community we struggle with the differences that exist amongst us. When love, mutual respect and trust in a community are diminished it is easy for diversity and difference to turn into division and conflict. In Australian Anglicanism we have found it all too easy to retreat into our regional locations and tribal loyalties and content ourselves with a facile appearance of peace…
"Even when fundamental issues are involved and we are tempted to think of the other as defective, even heretical, and ourselves as orthodox, our commitment to love remains with us as a gospel imperative and the first step in that love is to engage and listen.
"….It will not be a fault in…[the Church's witness to Australia if] we are marked by individuality and difference, but it will be a defeat if we are marked by an absence of love." 
Please join me in praying that the coming General Synod will be marked by love and that this Church may be a real blessing in Australia and to our fellow Australians.
Jump to next article