The lion and the pig
"I have recently been thinking about children's books that I have collected. There are two that I want to share a little about with you…These stories tell me that death is not nearly as much to fear as is a life poorly spent," says The Rev'd Andrew Schmidt from The Parishes of Nerang and Mudgeeraba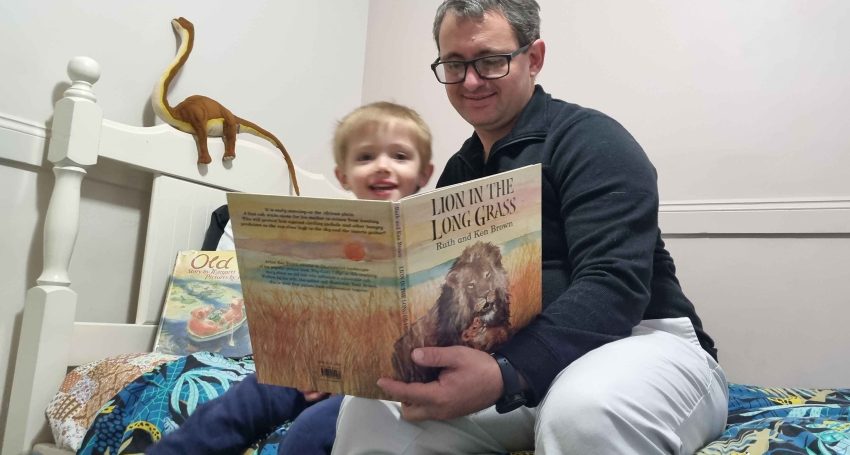 I have recently been thinking about children's books that I have collected. There are two that I want to share a little about with you. They are both especially suitable for Easter because they introduce the theme of death, and in the best possible way.
The first is Lion in the Long Grass (2004) by Ruth and Ken Brown. The second is Old Pig (1999) written by Margaret Wild and illustrated by Ron Brooks.
In Lion in the Long Grass, a young cub is left in the eponymous long grass by its mother. The cub believes it is all alone, unaware of jackals creeping closer. Suddenly out of the long grass an old lion emerges, perhaps a bit doddery, but more than enough to frighten off some jackals. The old lion falls asleep in the shade, providing a safe space for the cub.
After a time, the old lion wakes up, and engages in a battle with a younger male lion to protect the cub – a battle that the old lion both wins and loses. He wins in that he drives off the young male, but loses because when the cub's mother returns the old lion has "fallen asleep" for the last time because of his injuries.
For me this is a story of a life spent to the last in service of others – in service of a future that will never be seen. It is a story of hope that reaches beyond the present life.
Old Pig is different. In this story, the old pig character has lived with her granddaughter for a long time. Eventually age catches up with the old pig, and she can no longer eat the meals she once enjoyed. She can no longer get up and participate in the shared chores together. She has become very tired.
So she puts her affairs in order and embarks on one final feast. Not a feast of food, but rather of memories, of the senses, of imagination and of deep seeing. Most importantly, she shares this final feast with her granddaughter, after which she has one final sleep.
This is a story of a life lived richly in community, sharing the mundane and recognising that family rhythms build a sacred time.
These stories tell me that death is not nearly as much to fear as is a life poorly spent.
Jump to next article