"It has been a unique privilege to serve as your Archbishop"
"Thank you for your support, prayers and collegiality as we have furthered Christ's mission in our Diocese and beyond. Some of this ministry has been difficult, painful and demanding. At other times, we have been filled with peace and joy in Christ's service. In it all there has been a pervading sense of God's grace," says Archbishop Phillip Aspinall AC as he announces his resignation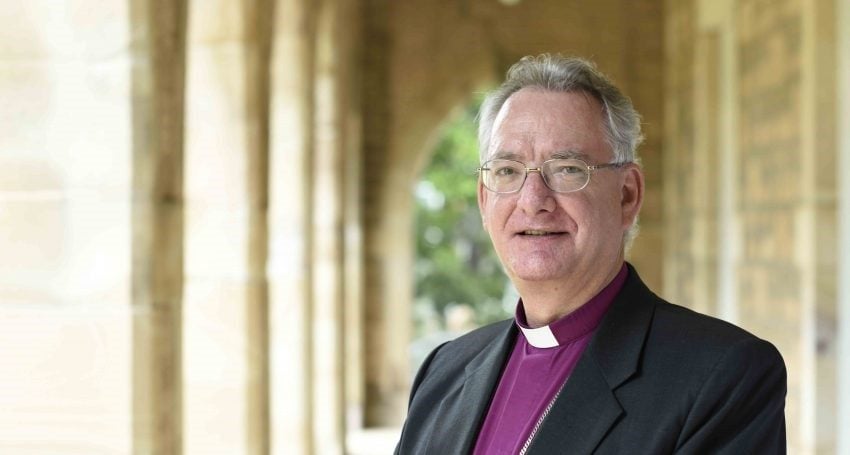 God willing, on 2 February 2023 I will mark 21 years as Archbishop of Brisbane. I think that will be an appropriate time for our Diocese to begin seeking a new Archbishop.
Therefore, pursuant to the Archbishop Election Canon s.2, I have today tendered to the Registrar my resignation as Archbishop of Brisbane to take effect from 5pm Thursday 2 February 2023.
I think a convenient time for me to lay up my crozier ("pastoral staff") will be when the Diocesan family gathers in the Cathedral for the ordinations on Saturday 3 December 2022. I then plan to take a period of accrued long service leave and annual leave leading up to 2 February 2023, during which period the Diocese will be overseen by my Commissary.
It has been a unique privilege to serve as your Archbishop. Thank you for your support, prayers and collegiality as we have furthered Christ's mission in our Diocese and beyond. Some of this ministry has been difficult, painful and demanding. At other times, we have been filled with peace and joy in Christ's service. In it all there has been a pervading sense of God's grace.
I am extremely proud of what has been achieved by our community members in parishes, schools, Anglicare, St Francis Theological College and other mission agencies. A great deal has been achieved over the last 20 years. Much more remains to be done in a new chapter.
Our Diocese has a very important place in the Anglican Church of Australia. The vision we have embraced to foster, articulate, embody and promote a comprehensive Anglicanism has never been more important in the life of the national church and in the international Anglican Communion. May you all go from strength to strength in that mission.
I assure you all of my prayers for the future and in the search for my successor.
In Christ,
The Most Reverend Dr Phillip Aspinall AC
Archbishop of Brisbane
Jump to next article