The book I have given away the most and why: Canon Gary Harch
"Trees flourish because of a whole community. This is salient to the Christian message," says The Rev'd Canon Gary Harch, from St John's Cathedral, as he shares about this innovative best-seller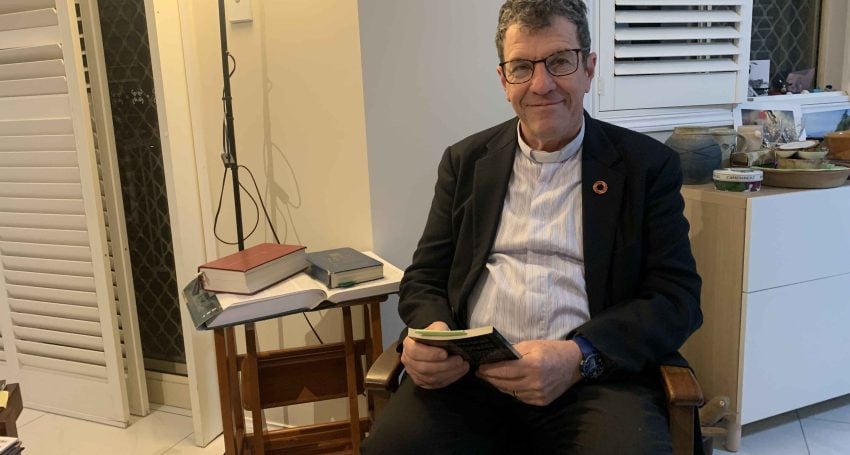 I was ordained by Bishop George Hearn in St Paul's Cathedral, Rockhampton on St Matthias' Day in 1985. Twenty years later, my wife Marie-Claire bought a copy of Tree: A Biography. She gave the book to our Archbishop, asking him and Diocesan Council who met that night, to sign it and present it to me as a surprise 20-year anniversary gift.
I write this, hearing that Bishop George died a week ago. Hearing of his passing, I have been reflecting on the concepts of environment, tree, life, death and spirituality.
What impressed me most about the book is the wide-ranging research that went into the narrative, which lovingly profiles the life of a Douglas-fir tree over its 700 years. It is not a dry scientific account, but a rich biography that interweaves history, theology, botany and zoology seamlessly across the pages. When I re-read the book, it reaffirms my commitment to protecting nature.
The chapters in the book are 'Birth', 'Taking root', 'Growth', 'Maturity' and 'Death'. Each chapter can be used for deeper theological reflection on our relationship with faith and what it means to be a Christian:
"Trees are communal…they grow together in large groups, as though for comfort and protection…Trees communicate with other trees within their stands."
"To understand a single tree, we must understand the forest."
In logging old-growth forests, we destroy an incredible biodiversity that protects the tree and everything that depends upon it. Trees flourish because of a whole community. This is salient to the Christian message.
I have often recommended the use of this book for spiritual retreats – the discrete chapters make space for this. I once used the book at a retreat I led connecting spiritualty with living in Queensland, from the desert to the coast.
Sometimes we study passages in scripture like a single tree. I believe, that we need the "forest" view of scripture, so we can then best understand a "single tree" passage.
Suzuki, D & Grady, W. 2004. Tree: A Biography*. Allen & Unwin: Crow's Nest.
*Titled Tree: A Life Story by some other publishers.
Editor's note: For Season of Creation events between 1 September and 4 October, please keep an eye on the anglican focus Events page.
Editor's note: If you would like to share with other readers what faith-related book, including those with theological, spiritual, ministry, Church history or justice themes, you have given away (or referred) the most and why, please email the Editor, Michelle McDonald, and she will let you know what is needed. 
Jump to next article