What I would tell my teenage self: Diana Wong, Sam Sigamani, Jeremy Greaves and Peter Branjerdporn
What would you tell your teenage self if you could go back in time? Diana Wong from St Bart's, Toowoomba, The Rev'd Sam Sigamani from The Parish of Wynnum, Bishop Jeremy Greaves and Peter Branjerdporn from the Justice Unit share their thoughts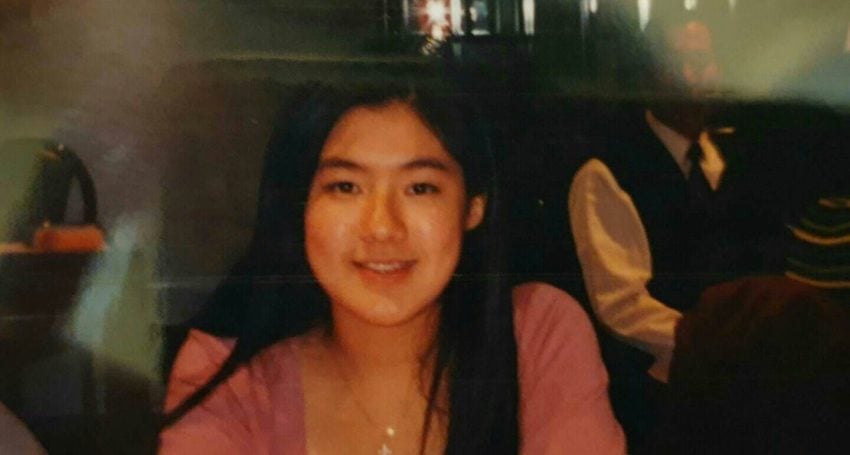 Diana Wong — Music Intern, St Bart's, Toowoomba
When I think back to my teenage days, it can produce a range of emotions. There have been times I've looked back with regret, or with laughter at my younger self, or with nostalgia. But overwhelmingly, there is a deep-seated thankfulness for the work God has done in my life since then.
In light of this, the message that I would tell my teenage self is what I still tell myself today:
"Trust in the Lord with all your heart
and lean not on your own understanding;
in all your ways acknowledge him,
and he will make your paths straight" (Proverbs 3.5-6)
The sad thing is that these words, of such great comfort and reassurance to me now, would have been distasteful to me back then. I know this because I remember a scripture teacher in high school wrote these very words in a Bible she gifted me, and my pride was piqued. "How little she understands the depth of my understanding!" I had thought to myself back then (remembered with regret and laughter now).
I can see how developing this trust and dependence on God earlier would have saved me from some painful falls, and from an ongoing anxiety. However, I can also see that God does not waste hard times or sorrows, and for that, I am thankful.
The Rev'd Sam Sigamani — Priest-in-Charge, The Parish of Wynnum
"Be careful not to lose yourself in the pursuit of your ambitions" is what I would tell my teenage self. After a deep frustration over examination results at the age of 15, I decided to focus solely on my studies for the next two years. I wanted to achieve the highest grades in the final year examinations to enter into one of the top universities. I felt driven to satisfy myself, make my parents and community happy and proud, and to achieve what I aimed for. I told myself that without sacrifices nothing could be gained.
This motivated me to focus on one thing and work hard towards reaching the goal. However, I was soon caught up between the two worlds of my own ambitions and of the expectations of others around me.
The usual me — a jolly and sporting teenager who made everyone laugh aloud and always wanted to be outdoors — soon became a serious fellow avoiding friendship groups and chats so as not to be diverted.
My focused ambition left a void within me that still sometimes needs to be filled. It isn't easy to go back to my earlier self. I still tell myself today, and would tell my teenage self, "Don't lose yourself in the pursuit of your ambitions."
Bishop Jeremy Greaves — Bishop for the Northern Region
When I was a teenager I was a prolific journal writer. I wrote angst-filled poetry, short rants about teachers or "friends" or about my disappointment with the world. I also poured out my heart about unrequited love and covered pages with unrecognisable drawings and glued in concert tickets and postcards from family holidays.
These journals sit safely at the very top of my study's bookshelves and will make curious reading for those left with the task of sorting through my belongings after I'm dead. The journals are also helpful reminders of how difficult I found my teen years. There was a LOT going on and, alongside my school reports (I've still got all of those!), my journals track my adolescent ups and downs.
There were times when it seemed that getting through the day was hard work. At times I mused on whether I even wanted to keep going, which I wrote about for anglican focus in 2020. There were other times when my heart was broken, a friend betrayed me or school was too difficult and I just needed some reassurance or a friendly face. There were plenty of wonderful times as well, although they don't seem to feature in my journals. It is pretty clear from my journaling that I didn't believe in God – at least not the God I thought I should believe in.
So, what would I tell my teenaged self?
I think I would say:
"As hard as it is to believe, things will get better. The God you don't believe in still believes in you. The stuff that doesn't make any sense right now…it may never make sense…and that's OK. You will fall in love and someone will fall in love with you. There are always difficult things, but they will be different difficult things. You're doing the best you can and that is enough."
Peter Branjerdporn — Justice Enabler, ACSQ Justice Unit
Dear Teenage Peter B,
This is your 46-year-old future self writing to you. First of all I'd just like to say that your hair is amazing. Please do your best to look after it! Also, do your best to be yourself. When you're not sure what to say or how to act, take a breath and remember to be yourself.
God loves you unconditionally just the way you are and you have everything you need to live a life worthy of God's calling. It's hard to believe, but you don't have to be a famous rock star to make a difference in the world. I think you know this deep down in your heart, but there is so much pressure to "do something amazing" for God. Guess what? God is the one who is doing amazing things through you, in ways that you don't even know.
The ordinary things you say and do to care for people around you can have amazing impacts to others. Trust in God's love for you, and for the world. It's all going to be okay. Seriously.
Sincerely yours,
2023 Peter B
P.S.
Oh, one more thing, learn how to read music and practise your scales on the guitar, please!
Editor's note: Immediate support is available for those who may be distressed by phoning Lifeline 13 11 14; Mensline 1300 789 978; Kids Helpline 1800 551 800; and, beyondblue 1300 224 636.
Jump to next article