WCC marks 75th commemoration of "Al-Nakba"
During the 75th commemoration of what Palestinians refer to as the nakba, or "catastrophe"—when hundreds of thousands of people were uprooted during Israel's creation in 1948—World Council of Churches (WCC) general secretary The Rev'd Prof. Dr Jerry Pillay expressed solidarity with member churches in the Holy Land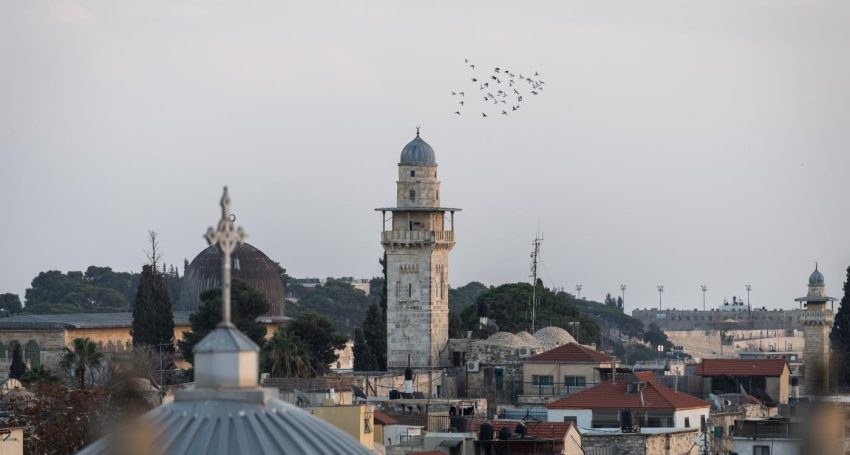 During the 75th commemoration of what Palestinians refer to as the nakba, or "catastrophe"—when hundreds of thousands of people were uprooted during Israel's creation in 1948—World Council of Churches (WCC) general secretary Rev. Prof. Dr Jerry Pillay expressed solidarity with member churches in the Holy Land.
"The 'nakba,' the catastrophe Palestinian families experienced 75 years ago, continues to cause unresolved dispossession and suffering for many Palestinians—particularly for the people of Gaza," said Pillay.
"That unarmed civilians – including children – are shot at with live ammunition, even killed, and many injured – cannot be defended legally or morally as an expression of 'the right to self-defense of a state.'
The WCC has consistently affirmed the long-held understanding that the status of the city of Jerusalem must be resolved through peaceful negotiations.
"Jerusalem is a shared Holy City of three religions: Judaism, Christianity, and Islam," said Pillay.
"We urge the international community to accelerate all efforts toward a just and viable solution which respects the aspirations of all the people living in the Holy Land in line with international conventions and resolutions."
Pillay also expressed solidarity with a statement from the Council of Patriarchs and Heads of the Churches in Jerusalem which reiterates the churches' call to strive for a just and lasting peace for all people in the Holy Land.
"The statement urges everyone to work together to build a better and more humane future for all," said Pillay, who also shared a prayer for Palestine and Israel.
WCC statement: WCC marks 75th commemoration of "Al-Nakba"
Council of Patriarchs and Heads of the Churches in Jerusalem reiterate calls to strive for a just, lasting peace (WCC news release, 15 May 2023) 
First published on the World Council of Churches website on 16 May 2023. 
Jump to next article