Finding freedom
"The observance of Refugee Week invites us to recall their humanity, to ponder how their humanity might touch ours, and to challenge the narrative that we like to tell ourselves about being a generous country," says The Very Rev'd Dr Peter Catt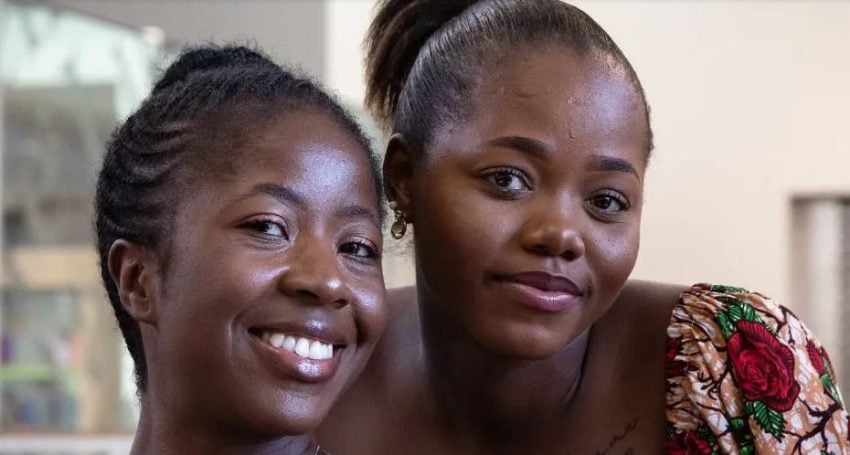 Say this city has ten million souls,
Some are living in mansions, some are living in holes:
Yet there's no place for us, my dear, yet there's no place for us.
Once we had a country and we thought it fair,
Look in the atlas and you'll find it there:
We cannot go there now, my dear, we cannot go there now.
In the village churchyard there grows an old yew,
Every spring it blossoms anew:
Old passports can't do that, my dear, old passports can't do that.
The consul banged the table and said,
"If you've got no passport you're officially dead":
But we are still alive, my dear, but we are still alive.
Went to a committee; they offered me a chair;
Asked me politely to return next year:
But where shall we go to-day, my dear, but where shall we go to-day?
Came to a public meeting; the speaker got up and said;
"If we let them in, they will steal our daily bread":
He was talking of you and me, my dear, he was talking of you and me.
Thought I heard the thunder rumbling in the sky;
It was Hitler over Europe, saying, "They must die":
O we were in his mind, my dear, O we were in his mind.
Saw a poodle in a jacket fastened with a pin,
Saw a door opened and a cat let in:
But they weren't German Jews, my dear, but they weren't German Jews.
Went down the harbour and stood upon the quay,
Saw the fish swimming as if they were free:
Only ten feet away, my dear, only ten feet away.
Walked through a wood, saw the birds in the trees;
They had no politicians and sang at their ease:
They weren't the human race, my dear, they weren't the human race.
Dreamed I saw a building with a thousand floors,
A thousand windows and a thousand doors:
Not one of them was ours, my dear, not one of them was ours.
Stood on a great plain in the falling snow;
Ten thousand soldiers marched to and fro:
Looking for you and me, my dear, looking for you and me.
W.H. Auden, Song I ('Refugee Blues')
This is Refugee Week.
This week we can celebrate the fact that the Federal Government is doing some positive things to give hope to those who were previously subjected to our cruelty. The Government is processing visas for many of those who were held in limbo and has finally decided to bring to Australia the people who have been "warehoused" on Nauru.
However, since Australian Government(s) started parking navy vessels off the Indonesian Coast in international waters to turn back, or to re-boat people in leaking boats before turn back, those seeking to travel to Australia by boat, the plight of people seeking asylum has largely faded from the minds of Australians.
Those who would previously have tried to get here by boat now have nowhere to go and we are largely untroubled by that fact.
The number of displaced people walking the face of the Earth has surged by some 25 per cent in the past year. There were 89.3 Million displaced people at the end of 2021. At the end of 2022 the number was 108.4 Million. And while the numbers increase internationally, and countries like Türkiye, Iran, Germany, Columbia and Pakistan increase to millions the number of people they house and support, much of the discourse in Australia is about reducing the number of people who are allowed to come here.
Auden's poem reminds us that behind the overwhelming statistics are the faces of ordinary folk like you and me; people who were getting on with their lives until war, hatred, natural disaster or climate change drove them from their homes.
The observance of Refugee Week invites us to recall their humanity, to ponder how their humanity might touch ours, and to challenge the narrative that we like to tell ourselves about being a generous country.
First published in the St John's Cathedral Precinct e-News on 19 June 2023.
Editor's note: The 2023 Refugee Week theme is "Finding Freedom". Find out more by visiting the Refugee Council of Australia's dedicated Refugee Week website, including about events, resources and a great cookbook.
Jump to next article