On the journey from childhood to adulthood, a supportive education is vital
"Where I am today, however, is in no small measure thanks to the attitudes and principles instilled by All Saints Anglican School — I am so grateful to have been fortunate enough to attend a school that supports and encourages students in all facets of learning," says Fenlan Miller, former All Saints Anglican School student, anglican focus intern and St John's College resident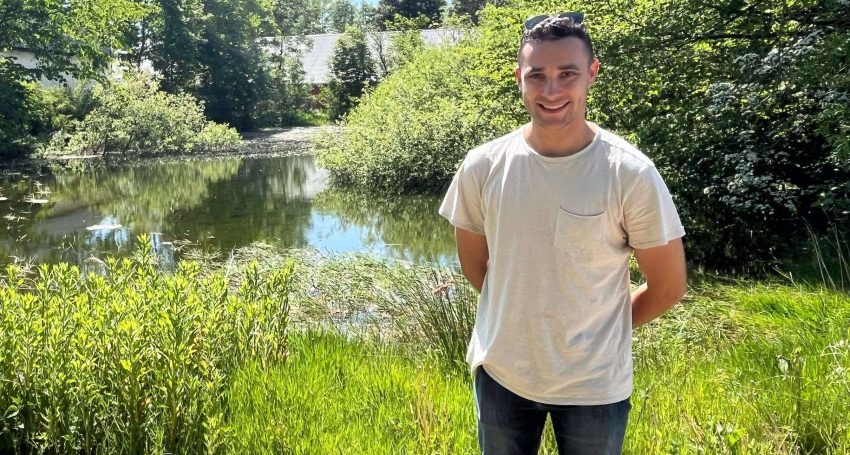 As I approach my fifth year out of school navigating the so-called "real world", I find myself reflecting on those formative years.
My high school experience was overwhelmingly positive; however, I, like many, failed to properly grasp the importance of it all at the time.
Now standing on the other side of two university degrees, four years in the Army and various misadventures, I believe I am starting to better understand and appreciate it.
Since graduating from All Saints Anglican School on the Gold Coast in 2018, I completed my Bachelor of Journalism and Arts, majoring in History and International Relations.
Concurrent to my studies I also trained as an Officer Cadet in the Australian Army Reserve, recently commissioning as a Platoon Commander in the Royal Australian Infantry.
Somewhere between arriving late to a journalism lecture and lying soaking wet on a military exercise, I decided that my dream job would be to combine these experiences and become a conflict correspondent.
The role of conflict correspondence is critical in the current media landscape, and I am very excited to be on the cusp of beginning what I hope to be an exciting and fulfilling career in the field.
Where I am today, however, is in no small measure thanks to the attitudes and principles instilled by All Saints Anglican School — I am so grateful to have been fortunate enough to attend a school that supports and encourages students in all facets of learning.
Across all classes and activities, teachers and staff cultivated an environment that allowed students to not only learn, but to question and critically think.
This was most strongly felt in chapel or during "Christian Living" class where we were always encouraged to ask questions and challenge beliefs and ideas. I fondly recall particular lessons in Christian Living pertaining to various faiths and global understandings of the world. We openly discussed how different lenses, such as Buddhism and Hinduism, may shape our own and others' actions and beliefs. In these lessons we were given ample room to explore what did and did not resonate in regard to faith, which I believe was incredibly valuable and influential.
To not take things on face value but instead analyse them through multiple lenses and perspectives allowed us as students to develop our own understanding of the world around us.
As someone who is looking to make a career out of critical analysis, the way in which All Saints approached this aspect of learning and faith will always be invaluable to me.
Later, my time at St John's College within the University of Queensland, during which I also completed a university placement with anglican focus, further enhanced my personal developmental journey.
College life was a microcosm of people and experiences that expanded my horizons professionally and as a member of the broader community.
When the opportunity was given to me by the College to work with anglican focus, I was excited by the prospect of professional development and exposure to more aspects of the Anglican faith. Throughout my "internship" I met extraordinary people of faith who very kindly indulged my onslaught of questions and queries.
Through these various Anglican Church Southern Queensland experiences I learned and grew so much, and will always be grateful for this.
Jump to next article