Barbenheimer
"Perhaps our world might have been very different, perhaps even safer, if back in the 1940s there were more women in those men-filled rooms making decisions. What kind of world might that have produced?" asks Bishop John Roundhill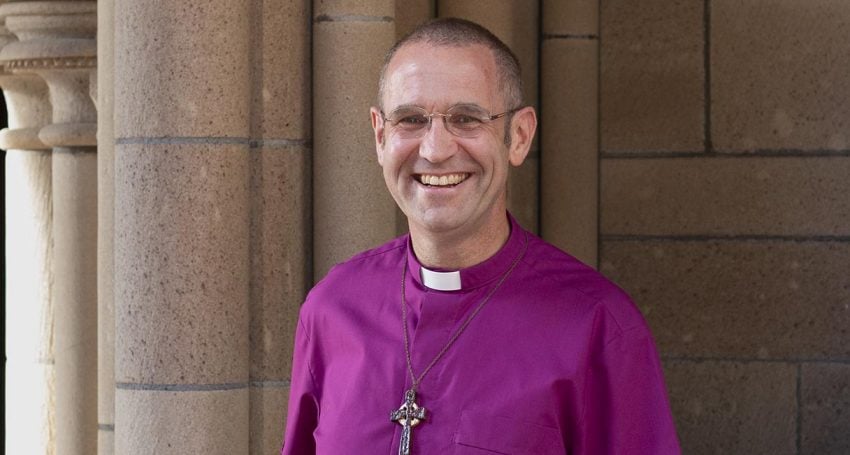 I was fortunate enough to see both Barbie and Oppenheimer in the last week, although I chickened out of making it a double bill.
I gained much watching both movies and there has been significant chatter online about the fact that they were released on the same day — hence the portmanteau, "Barbenheimer". Both are blockbuster movies with huge budgets and fabulous casts.
One movie is about a figure who helped shape the latter part of the 20th century, a scientific genius who was troubled by his own achievements. The other movie is based on an iconic plastic doll.
One movie is a dark MA15+ biographical drama with Irish actor Cillian Murphy taking the titular lead. The other is a PG-rated pink (it's summer in the Northern Hemisphere) fantasy popcorn comedy starring Dalby-born Margot Robbie.
They are also both more than this.
In particular, I was struck by the issues that emerging director Greta Gerwig addresses in Barbie, which is being touted as a movie for both Barbie doll "loves" and "haters". Rarely one to hate anything, I fall into the second group.
Barbie, for all its humour and abundant colour, asks why the world we live in is still often so one-sided, biased, unequal. In one telling scene, Barbie and Ken rollerblade along Venice Beach in Los Angeles after departing matriarchal Barbieland for the real world. Their experiences of the real world were tellingly different — Ken loves the sudden attention and influence. All this was narratively prompted by Barbie suddenly asking, "Do you guys ever think about dying?"
Oppenheimer, which was described by prominent critic Mark Kermode as being a movie with "a lot of people talking in rooms" (most of them men), and told in typical style by seasoned director Christopher Nolan, shows the emotional (and other) costs of J. Robert Oppenheimer's leading of the Manhattan Project (research and development undertaken in World War II that developed the first atomic bombs). Oppenheimer, whom for many is known as the "father of the atomic bomb", comes across as a man who later repeatedly agonises about the very thing he masterminded. In the movie Oppenheimer says the well-known phrase from Hindu text the Bhagavad Gita: "Now I am become Death, the destroyer of worlds."
Decades ago it was suggested to me that as a priest I should go to the cinema to see the "big" movies. There is value in this.
Barbie's production budget was reportedly US$145m for the 120-minute movie, which is more than US$1m per minute. You can guess that at that cost density, pretty much every detail of every shot was thought about. Every word of dialogue would have been examined, poured over before being uttered by the actor. The same could be argued for Oppenheimer, which reportedly had a production budget of $US100m.
So, after five hours spent in the cinema for these two movies, I am left with admiration for J. Robert Oppenheimer, for his intellectual achievement, whilst deeply concerned that we are currently closer to nuclear war than ever before.
Regarding Barbie, what moved me more than the movie was the backlash online — much of it from men concerned about the movie's supposed "anti-male" stance — leaving me baffled. Really! Perhaps our world might have been very different, perhaps even safer, if back in the 1940s there were more women in those men-filled rooms making decisions.
What kind of world might that have produced?
Jump to next article