Sunday Devotion: 1 September 2019, Twelfth Sunday after Pentecost
Humility and hospitality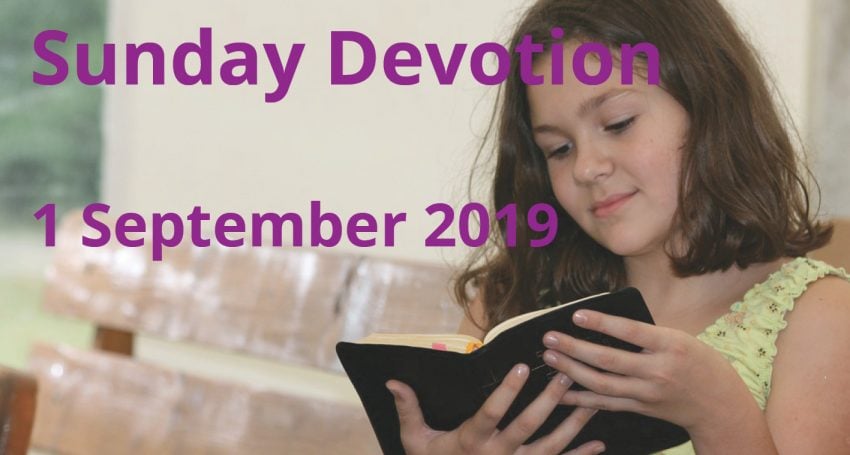 Main readings: Jeremiah 2.4-13; Psalm 81.1, 10-16; Hebrews 13.1-8, 15-16; Luke 14.1 (2-6) 7-14 (Proverbs 25.6-7; Psalm 112)
Supplementary readings: Psalm 75; Hebrews 13.17-25; Jeremiah 5.20-31; Psalm 68.1-8; Luke 14.15-24
"But when you give a banquet, invite the poor, the crippled, the lame, and the blind." (Luke 14.13)
As child, I dreaded birthday party invitations. I was not a popular child and did not understand why. I just did not feel comfortable socially with my peers and felt awkward and isolated. I was just a bit 'different'. Consequently, I received very few invitations and never really learnt what to do and what was expected of me at parties.
This week's gospel reading on 'humility and hospitality' reminds me how it feels to not fit in, to be one who is not normally invited. This story speaks to me as a member of Christ's church, as one who knows that each week she is invited to a banquet, as one who knows that she has a place and is welcome, welcome at every Eucharistic feast. Welcome along with everyone for we are all different, we are all unique, we all matter, we are all special. This story invites us to remember those who do not feel welcome, those who do not feel wanted. We must not forget those who know they are different and do not know what to do about it. Many have no realisation that being different is actually normal. And we must not forget that 'the poor' include many with money, and that it is not just physical illness that cripples people, blinds them and makes them lame.
This story opens the questions that we need to answer as both individuals and as communities. How do we invite those who do not feel they are welcome? How do we make those who feel different know that they do belong?
How do we invite the poor, the crippled, the lame, and the blind?
Jump to next article