Push For Better
"Many of the most vulnerable people when it comes to mental health are vulnerable because they are in some way different from the expectation. Sadly, this too often leads to social ostracism or outright bullying, putting significant stress on people," says The Rev'd Andrew Schmidt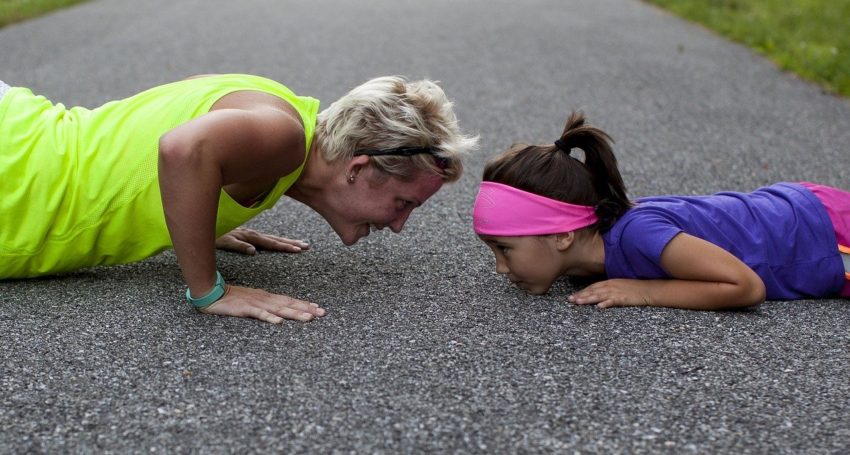 There are always parts of life that we know are important, but perhaps haven't learned as much about as we should. It might be taxes, or cars, science or critical thinking. One of my areas is mental health. Obviously, I know it's important, and have written about it before, but I felt I needed to learn more.
When I saw a post online for the headspace 'Push For Better' challenge, I thought I would give it a go. It has a few components, including an element of fundraising, the challenge of doing the push-ups, and the information that is attached to each day's target.
Mental health not-for-profit organisation headspace provides you with some information about mental health daily, or the consequences of poor mental health, and a related statistic which becomes the basis for the target.
Today's target, for example, was 130 push-ups because in 2018-2019 headspace provided support for 130,000 young Australians.
What has been striking me as the information comes in is the incredible prevalence of mental health concerns, and the way in which so often we contribute towards them. By 'we' I mean we as a society, we as individuals towards others, and we towards ourselves.
By we as a society, the information that struck me the hardest was the way we use technology. I am a personal fan of technology, but using it to excess significantly impacts sleep schedules, with poor sleep leading to poor mental health outcomes. However, we are creating a society that feeds on the technological addiction.
Many of the most vulnerable people when it comes to mental health are vulnerable because they are in some way different from the expectation. Sadly, this too often leads to social ostracism or outright bullying, putting significant stress on people. This is one of the reasons why sexually and gender diverse young people are so often over represented in mental health statistics – because they have been ostracised or bullied. This was explored in the 2019 Church of England 'Valuing All God's Children' report, which showed that 84 per cent of trans young people and 61 per cent of lesbian, gay and bi young people have self-harmed. And, that 45 per cent of trans young people and 22 per cent of lesbian, gay and bi young people who aren't trans have attempted to take their own life.
Finally, one of the ways we can put ourselves into a good mental health space is sticking to the things that do help, for example scheduled quiet time, regular exercise and being open to pastoral or professional support.
Editor's note: Support is available for those who may be distressed by phoning Lifeline 13 11 14; Mensline 1300 789 978; Kids Helpline 1800 551 800; and, beyondblue 1300 224 636.
Jump to next article