Beating the Bounds
"The 'Church' is not God's primary project – the world is. So, it might do us all good to get out of our church buildings more when the current lockdown ends, bamboo canes in hand or not," says Bishop John Roundhill, as he shares about a peculiar ancient parish practice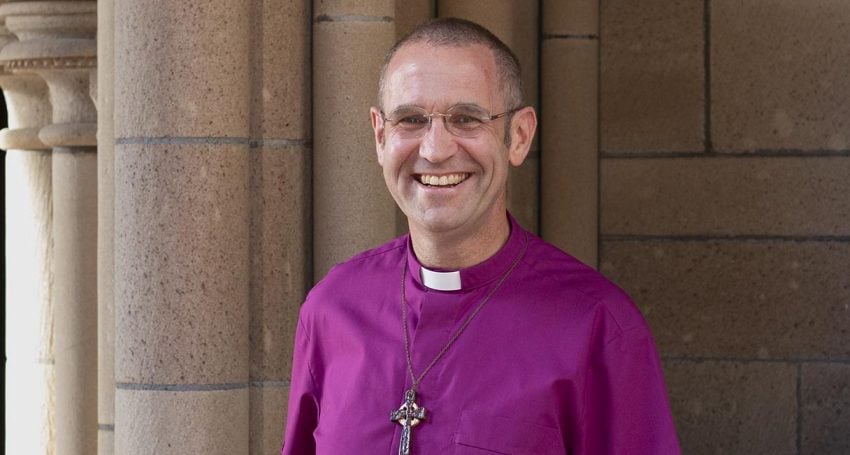 The Church of England is perhaps the home of many an odd practice. If ever a list was to be drawn up, I suspect that the custom of 'Beating the Bounds' would be near the top. This is the ancient practice of marking parish boundaries by walking to them with canes (often bamboo canes) and then saying a prayer when you get there, whilst beating the boundary with the cane.
To continue the practice, parishes sometimes need to enter private grounds (by arrangement, of course). All Souls College at the University of Oxford is effectively closed to the public having the "hardest exam in the world" for entry to its hallowed grounds. But every year on Ascension Day, 49 days after Easter, a merry ragtag group from the local church will enter the college and make their way to a corner of the quad and beat the wall with their bamboo canes.
While peculiar, this practice, dating back 600 years, serves as a reminder of one of the curiosities of the parish system which doesn't transpire here in Australia. We have parishes so large that they can take days to drive across – so no walking to such boundaries in what is often 45-degree heat in our Western Region. Regardless, the practice reminds us that parish churches have a critical role in serving their wider communities.
The Anglican Church is not fundamentally a congregational church but has its origins in the Church of England, which has a function of serving the country.
Healthy churches are ones that not only look healthy on the inside – friendly, hospitable and welcoming – but are also healthy on the outside – missionally engaged, eager to serve their local community and able to listen deeply to the needs of those around them.
Often as churches face decline, they tend to turn their attention inwards and work on making the experience of 'church' better for those who come. Provision for those beyond the walls of the church is often one of the first things to go.
We need to turn some of our churches inside out. We are not clubs for the holy, but rather for workers willing to build the kingdom. In a quote sometimes attributed to British theologian Martyn Percy, but actually comes from New Testament scholar, Bishop John Robinson:
"We have got to relearn that 'the house of God' is primarily the world in which God lives, not the contractor's hut set up in the grounds.…"
The 'Church' is not God's primary project – the world is. So, it might do us all good to get out of our church buildings more when the current lockdown ends, bamboo canes in hand or not.
There are many churches in our Diocesan community who are doing this, often in partnership with other Diocesan or community organisations and businesses. For example, St Andrew's, Indooroopilly is partnering with Anglicare and Bendon Lingerie in a world-first project, providing new clothing and shoes via a mobile van through the Thread Together initiative.  St John's Crisis Centre in Surfers Paradise has continued to serve people in the COVID-19 environment, including hundreds of stranded tourists and international students, via food, financial support and much-needed TLC. The Parish of Toowoomba West is partnering with Lifeline to offer the safe haven of a winter shelter for people living on the streets during the winter months. And, the Parish of Maroochydore runs a weekly community meal outreach initiative for people who sleep rough and are lonely. These are just a few examples. There are also a number of Diocesan services and organisations, closely connected to our parishes, working to serve or advocate for vulnerable people, including Mission To Seafarers, chaplaincy and Mothers Union.
If your parish is engaged in fruitful outreach activities, please email the anglican focus editor, Michelle, as I know that she would love for you to share your story on our Diocesan news site.
Jump to next article