Respect
"As a star, Aretha was a mostly private person, so the unexpected disclosures hit hard. That the film builds to the most emotional climax in its last few moments makes you forgive some arguably choppy pacing and disappearing characters," says anglican focus film reviewer, Jonathan Sargeant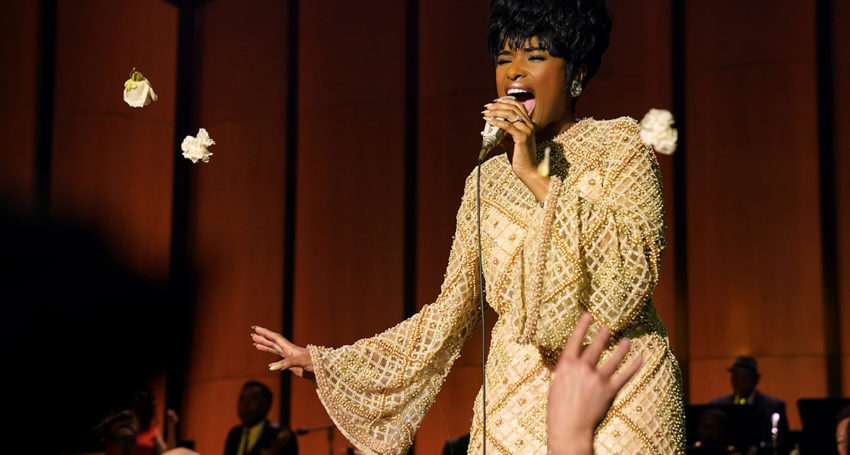 In the years before her passing, musical legend Aretha Franklin made a bold statement: if there was to be a movie made of her life, she had one choice for the actor to play her. Jennifer Hudson was given that 'imprimatur'. Now, a few years later, the film itself arrives and indeed, Hudson takes centre stage. Did Aretha choose well? The short answer is 'yes, she did', but there is more to the story.
Director Liesl Tommy has some experience with telling the stories of powerful women. Her work in the third season of Marvel's Jessica Jones was noteworthy. Previously known for stage work, including productions of Frozen and Les Misérables, Tommy's work here shows that she knows how to pull off big musical numbers. In fact, the moments when Respect truly shines are when Hudson pulls up in front of a piano or steps onto a stage or walks into the recording studio. These moments are largely transcendent. Hudson certainly has a powerful voice and manages to perform well known numbers along the way with spine-tingling clarity. Her approximation of the Queen of Soul's style is flawless. Director of Photography Kramer Morgenthau captures the performances beautifully and with the class the songs are due. For such moments you can forget the occasional by-the-numbers nature of the narrative.
Probably most of us have seen enough musical biopics to guess the standard route we might expect. There'll be a rocky start, trials and tribulations, naysayers and setbacks, possibly problems with substances, and so on. Respect hits all of these notes. There's a certain comfort in the procession of these expected events, although at two hours and 25 minutes in length, some audience members might find their attention a little challenged. Of note, too, is the central animating nature of Franklin's faith. This is front and foremost, and a welcome note of distinction from many recent biopics.
As a sometimes musician myself, I also appreciated the instances of songwriting featured in Respect. Often musical biopics show a bandmember strumming a chord, someone humming and 15 seconds later the band is playing their biggest hit. Respect is a little truer to life in showing the creative process as a craft that can take time, experimentation and musical interplay. In the way that this highlights Aretha Franklin's artistry, Respect succeeds.
Despite the aforementioned clichés, there are certain revelations along the way (which I won't spoil here) that were news to me and carried an emotional impact that could be felt viscerally in the theatre. As a star, Aretha was a mostly private person, so the unexpected disclosures hit hard. That the film builds to the most emotional climax in its last few moments makes you forgive some arguably choppy pacing and disappearing characters. That is often par for the course when depicting big events and bigger lives; however, with the closing minutes, the film left nary a dry eye in the house.
When Respect soars, it really soars. That is its saving grace and makes the biopic truly worth seeing.
Respect, rated M and directed by Liesl Tommy, is currently showing in cinemas.
Jump to next article