"Every human being was saved by that beautiful baby"
"By being respectful in challenging conversations, helping people who are in need and taking time to be with people who are lonely, we are being a welcoming community. Just as the whole community – the shepherds, kings and animals – came together to be with the vulnerable baby in Bethlehem 2,000 years ago, it is important for our community members to be there for those who are vulnerable," says Parish of North Pine's and AYCF's, Tapiwanashe Masvaure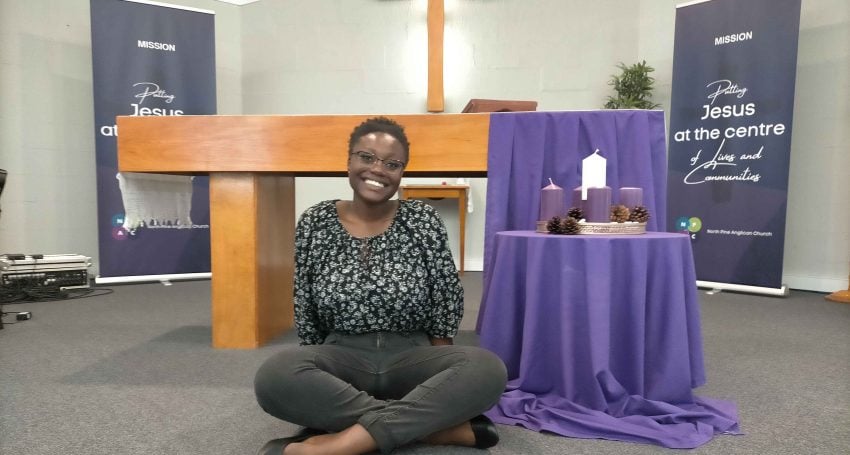 As a young woman, being a welcoming person in my everyday life is about accepting people, including those who are different or vulnerable. I value being a welcoming person, especially as a disciplined African woman who seeks to stick to my Christian values and honour my culture.
I was recently celebrating graduating school with my friends. While I wanted to have fun with them and make memories before we go on our own paths post-school, I was put in a challenging situation where my values as a Zimbabwean Christian were put to the test. When I was celebrating Schoolies (a week of celebration, usually on the beach, following school graduation) recently, I experienced both implicit and overt peer pressure to drink.
It was implicit because everyone else was drinking alcohol a lot and so there was a temptation to join in and drink to have fun. It was overt, because fellow graduates said things like, "C'mon you need to loosen up" or "C'mon you've graduated, too, it's time to have fun."
As I am not the type to beat around the bush, it was challenging to remain polite in my responses to my friends, as I know how to have fun. It was also challenging for me to remain non-judgemental and to help my friends when they became drunk.
Growing up in a Zimbabwean family, I was raised to be welcoming. This means opening our door to people without family, donating food to the parish pantry and going through our clothes at the end of every year and giving away what we don't need. I come from a reasonably big family and so we cook in bulk, making extra for people who are experiencing homelessness. We give the meals to people on the streets directly or to emergency service organisations.
Being welcoming also means spending time with people who are lonely, such as those in aged care homes. I sometimes spend a Saturday with friends hanging out with and helping residents in the local aged care facility. They especially like it when I play board games with them, particularly chess. There is an elderly man in the home who made a chess set out of a beautiful light brown timber when he was young. I have never been able to beat him at chess – he likes winning with a Scholar's Mate, a four-move checkmate strategy.
I also assist in the aged care home with giving out meals at lunchtime, taking the time to chat and interact with the residents during their meal. I am moved hearing their stories. One that struck me recently was shared by a very quiet woman. At first she was hesitant to speak to us, even suspicious. After some time, she started engaging my friends and me. She told us that she had fled an abusive partner and ended up living on the streets for a long time. She said that she was touched by our kindness and felt acknowledged because when she was living on the streets most people would pass her without a glance.
By being respectful in challenging conversations, helping people who are in need and taking time to be with people who are lonely, we are being a welcoming community. Just as the whole community – the shepherds, kings and animals – came together to be with the vulnerable baby in Bethlehem 2,000 years ago, it is important for our community members to be there for those who are vulnerable.
Every human being was saved by that beautiful baby. The nativity story reminds me that I was not put on this Earth for myself, but to do God's work as part of a community.
Jump to next article