Community of The Way: renewal highlights
"The highlight of the recent Community of The Way commissioning service for me was receiving a prayer shawl, symbolising community belonging. The prayer shawls were presented to us, along with a San Damiano cross, by Bishop John Roundhill during the service," says Stacey McCowan from Community of The Way and St Andrew's, Springfield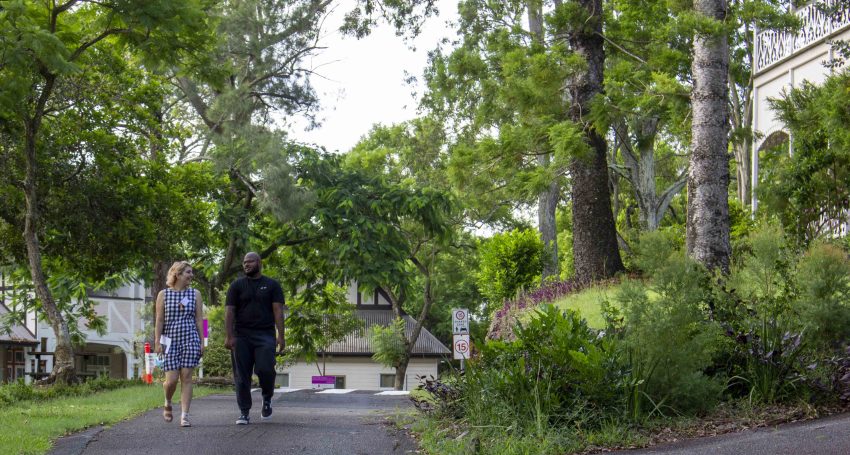 We recently held our annual commissioning service at The Chapel of The Holy Spirit at St Francis College. On the day, in the lead up to the evening service, we participated in workshops run by Fiona Hammond from Formed Faith, The Rev'd Andrew Cooper from The Parish of Bulimba, and our new Chaplain Dr John Rolley.
The workshops were held in our common room onsite at the college and covered what good spiritual health comprises of (including the importance of spiritual companionship), what it means to be part of an intentional community and the 2022 commitment of Community of The Way members. We then shared in an 'Emmaus walk' one on one with another community member, during which we discussed why we are in the community and how God is currently working in our lives.
Over the course of the day we negotiated with John and Fiona about what our community commitments would look like in the year ahead. Based on this, we have committed to Eucharist, a community meal and a formation session on Tuesday evenings; a theological reflection breakfast on Friday mornings; and, as many Morning Prayer, Evening Prayer and Compline gatherings as we can make throughout the week. We will also be scheduling one-to-one sessions with our Chaplain throughout the year so we are supported in our spiritual growth.
The highlight of the recent Community of The Way commissioning service for me was receiving a prayer shawl, symbolising community belonging. The prayer shawls were presented to us, along with a San Damiano cross, by Bishop John Roundhill during the service. The shawls will help us in our commitment to prayer, by bringing us into a prayerful mindset.
As part of belonging to Community of The Way, we also commit to being part of a local Anglican parish. I belong to the St Andrew's, Springfield parish where I am employed as a Children and Youth Ministry Coordinator. In this new role, I work closely with parish priest The Rev'd Charlie Lacey. I coordinate Kids' Church and 3:16s (a children's discipleship group that runs on Friday evenings) and lead a volunteer team to support children and their families within the parish.
Jump to next article