The streets don't shift, but what happens on them does
"And, like the streets, so many of the things I cherished about Toowoomba and Highfields from my childhood have not changed – the warmth, hospitality and pragmatism of country people; the fresh, peaceful environment; the ease of getting around; and, the sense, being on the edge of the country and the bush, that we humans are part of a much bigger expanse and plan for God's good creation," says newly ordained deacon The Rev'd Mel Conway from St Anne's, Highfields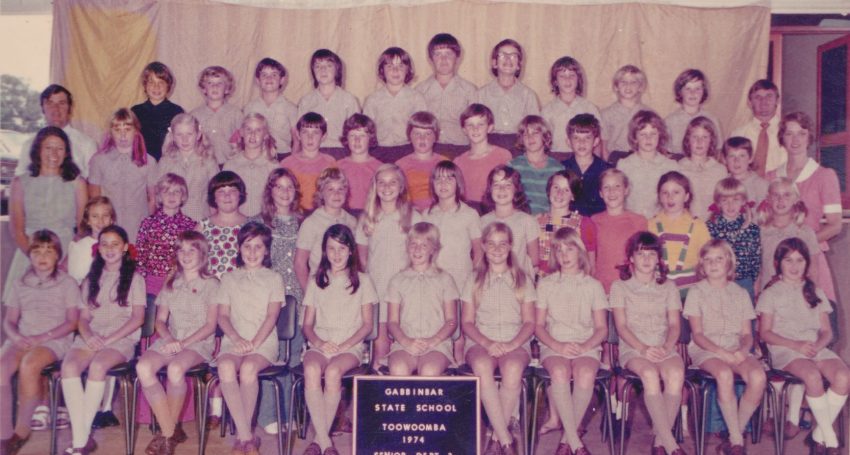 A few weeks ago at morning tea after the Sunday service I was chatting with a parishioner, Julien, about my experience growing up in Toowoomba.
"What school did you go to?" he asked.
"Gabbinbar State School," was my reply. "I was there in the year it opened."
Julien replied, "So was I!
We worked out that Mr Julien Rival was my Year 4 primary school teacher in the 1970s, and that he had also taught other members of my family. I was able to assure him that I turned out okay (I think), and later we exchanged emails with some class photos from that era attached.
I arrived at St Anne's in Highfields, part of the Parish of St James in Toowoomba, just over a week after my ordination to the Diaconate. It was a sharp contrast, moving from inner city life at St Francis College in Milton and my student placement at Holy Trinity, Fortitude Valley to find myself in peaceful "rural-edge suburbia" in Highfields, just north of Toowoomba.
My appointment at the Parish of St James, with special responsibility for St Anne's, is my first placement as an ordained minister, one that I humbly and gratefully accepted after meeting the rector, The Ven. Mark Carlyon, and several lay leaders in the parish.
Day-to-day work as a deacon is varied, interesting and challenging. You'll find me doing all kinds of things, including pastoral visits, event and liturgy planning, practising with the choirs, and serving as a deacon in Sunday services, funerals and prayer services. I also do a bit of weeding around the church gardens, cleaning out the vestry fridge and other ad hoc jobs that help to keep the church an appealing space. Specific tasks that have helped me get to know the parish include chairing the St Anne's AGM and implementing the Diocesan vaccination policy.
For me, getting to know people, praying for them and forming sound relationships are the keys to effective ministry. I do my best work in groups, so a highlight for me has been to see social and Bible study groups resuming after a break, and the commencement of Lenten study groups. I facilitate two studies at St Anne's and already these are positively shaping my ministry focus.
The ubiquitous "they" say you can't ever go back. Given this, returning to the town I left as a young adult means becoming aware of what has changed and what has stayed the same, so that I can accept that I've not come back to the same place I left over 30 years ago. The streets don't shift, but what happens on them does.
The needs of the Highfields and Toowoomba communities are vastly different now compared to that of the 1980s. What these first few months have shown me is that there are intense community needs in the areas of mental health, youth crime intervention, housing, social isolation, and intimate partner violence. The challenge for me is to see these needs and to help our faith communities to recognise and respond in ways that are effective and achievable.
In one week I had several conversations with parents whose care for young adults or teenagers with mental health or learning challenges is leaving them exhausted and mentally fragile themselves. A couple of mums were "being strong" by not showing their child the full impact their struggles were having, but I had to wonder if "being strong" is what we really need to model to our young people. My wondering comes from my own experience of bringing up teenagers who experienced mental illness. As a parent, that's a really vulnerable place to be in, and I admitted to one mum that I eventually resolved that I would give my family to God daily in prayer. They are a gift from God, and I give them back into God's care.
The issues I've identified are universal, and perhaps I see them differently here and now because this is the place where I grew up. And, like the streets, so many of the things I cherished about Toowoomba and Highfields from my childhood have not changed – the warmth, hospitality and pragmatism of country people; the fresh, peaceful environment; the ease of getting around; and, the sense, being on the edge of the country and the bush, that we humans are part of a much bigger expanse and plan for God's good creation.
I explored some of these things in the poetry I wrote as a school kid. So, in that sense, there is a continuity, along with growth and change. Embracing continuity, growth and change forms a pathway that might work for us as a broader Church as well.
Jump to next article