On World Indigenous Day, WCC report highlights the importance of raising Indigenous Peoples' voices in working against climate change
The Joint Report of the Ecumenical Indigenous Peoples Network Reference Group and the Working Group on Climate Change of the World Council of Churches affirmed the integral and pivotal role Indigenous Peoples have in shaping an alternative path of being in the right relationship with the whole of Creation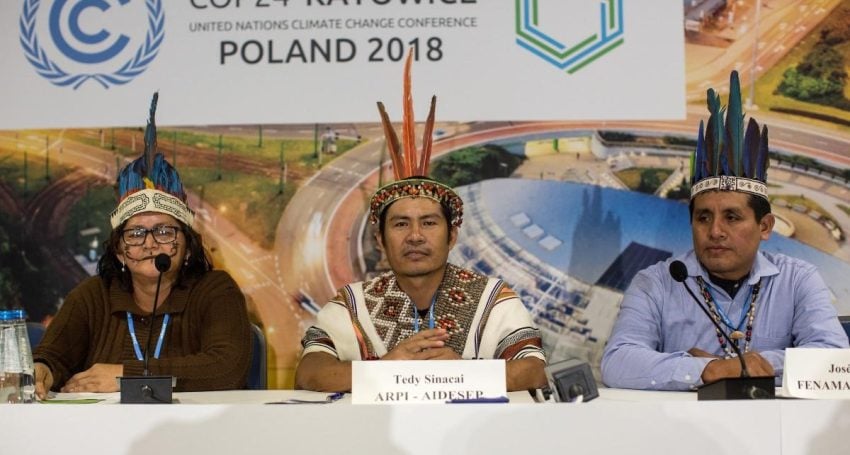 The Joint Report of the Ecumenical Indigenous Peoples Network Reference Group and the Working Group on Climate Change of the World Council of Churches (WCC) affirmed the integral and pivotal role Indigenous Peoples have in shaping an alternative path of being in the right relationship with the whole of Creation.
"Climate change, biodiversity loss, and ecological degradation are existential threats, raising spiritual, moral, and justice issues that demand our response in faith," reads the report.
"The World Council of Churches (WCC) Ecumenical Indigenous Peoples Network Reference Group and the Working Group on Climate Change, at their inaugural joint meeting in Yu-Shan Indigenous Theological College and Seminary, in 2019, affirmed the essential role of Indigenous wisdom and spirituality in addressing the climate crisis, the loss of biodiversity and the threat to human life."
Commenting on the report, Renemsongla Ozukum, a member of the WCC Working Group on Climate Change, says, "from an Indigenous People's perspective, two radical changes are required if we want to adopt a bottom-up and genuinely long-term approach to climate crises. First, the leadership of Indigenous Peoples should be placed at the centre of current global debates on climate change. Second, the narrative and policies for combatting climate change should be reframed in Indigenous thought forms and practices. This would require a U-turn in how we organise, live, and  see the world around us."
The report acknowledges and looks to Indigenous Peoples and communities for leadership.
"Although they have suffered and continue to suffer many atrocities, they are not victims, nor are they passive participants whose opinion and wisdom we seek only to justify or validate some of our theological positions," it says.
The document also mentions how the COVID-19 crisis has revealed what Indigenous Peoples have been telling the world for centuries.
"They have warned that failing to protect our ecosystems and nature's biodiversity will lead to a significant crisis. But their voices have been ignored."
For Rev. Dr Solomon Rongpi, member of the Ecumenical Indigenous Peoples Network Reference Group, we are invited to "return to the paths of repentance and seek forgiveness; abandon arrogance, authoritarian, exploitative, oppressive, and discriminatory attitudes and ways of life. Return to mother earth, who nourishes and sustains us with her abundant and bounteous produce daily.
The report finishes with recommendations that will be brought to the Indigenous Peoples Pre-assembly and the WCC 11th Assembly convening in Karlsruhe, Germany, at the end of August 2022.
On International Day of the World's Indigenous Peoples, WCC reiterates commitment to renewal of creation (news release, 9 August 2022)
First published on the World Council of Churches website on 9 August 2022.
Jump to next article