Sunday Devotion: 4 August 2019, Eighth Sunday after Pentecost
Being rich toward God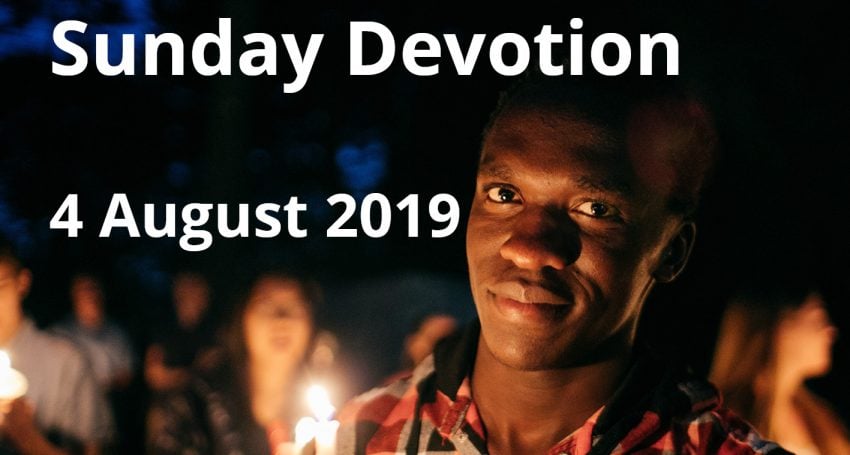 Main readings: Hosea 11.1-11; Psalm 107.1-9, 43; Colossians 3.1-11; Luke 12.13-21
Supplementary readings: Psalm 78.1-15; Hebrews 11.1-16; Hosea 12.2-6; Psalm 49.1-12; Luke 12.22-31
"Take care! Be on your guard against all kinds of greed; for one's life does not consist in the abundance of possessions." (Luke 12.15)
Australians are strongly influenced by appearance, affluence and achievement, and we celebrate the triumphs of 'the beautiful people', the wealthy and the clever. The dark side of our culture is that we can easily dismiss those we deem ugly, poor and uneducated as people of no value.
The Gospel is counter cultural. Today's Gospel passage is a simple story about a rich man who had laid up treasure for himself. It reminds us that our true treasure is to be discovered in our relationship with God, and not in material possessions.
The French philosopher Rene Girard (1923-2015) developed the idea that our desires are 'mimetic' – that is borrowed from other people. We want the things that others possess and that our need to 'keep up with the Joneses' can lead to intense rivalry. We might get what we want, but we are not happy. I think that we all recognise that the idolatry of materialism does not bring joy, and that we need to be liberated from the false gods that drag us down. When a couple come to the Church for the baptism of their child, I explain the meaning of the promises that will be made by the godparents. God does not want us to worship him because he is like a dictator watching his soldiers march past.
Rather, God wants us to be liberated into the fullness of our humanity, and this happens when we respond to his love with faith, penitence, gratitude and love.
Jump to next article