Lightening the load: letting go of toxic guilt and old patterns of security
"Thus, professional supervision is a facilitated 'taking notice' of what is triggered up in you, the supervisee, in your workplace. Support interactions sometimes trigger up undealt-with issues of the clergyperson or lay minister doing the supporting. Supervision prevents these triggered reactions being loaded onto the supported. Consequently, supervision protects you the supported, and both organisations," says Sr Catherine Hefferan rsm, a supervisor within the St Francis College program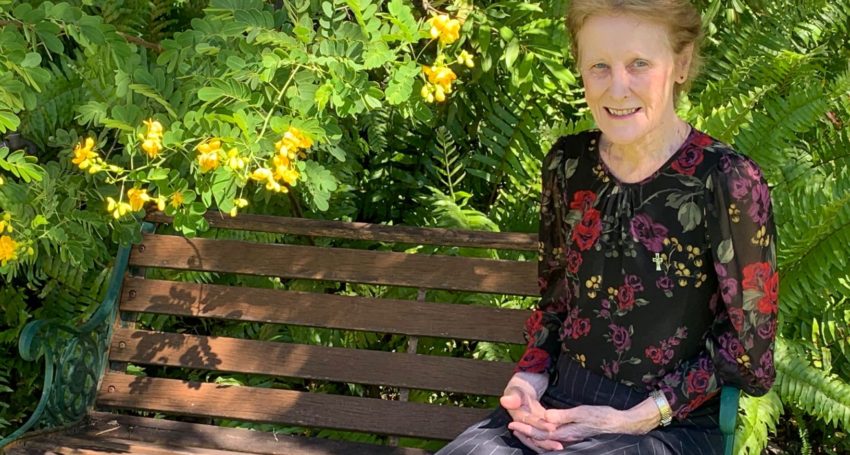 Story Timeline
What is professional supervision?
From my earliest years and Irish background, through the influence of family wisdom figures, enriched with music, stillness, worship of God and honouring the Eucharist, I have been led to live life interiorly. My brother Francis who suffered with cerebral palsy challenged and shaped my family and myself to journey with those who are often voiceless, powerless and imprisoned in mind and spirit, body and soul. Tertiary studies have included nursing, psychiatry, psychology, missiology, theology and spirituality with additional studies in spiritual direction and supervision. I have ministered across Australia and in Papua New Guinea, the whole time weaving into my ministry professional supervision, spiritual companioning and retreat directing.
The following is a moment that has stayed with me in my professional supervision role. The supervisee was describing a situation for her of "stretching the edges" of her usual and comfortable boundaries. She then said that she used the image of holding her nose and jumping over a cliff into the ocean to do this. As supervisor, I said, "is it possible that your response is over dramatic in your carrying out this – stretching edge?" The supervisee knew immediately that this was so. She had been using this image to stretch the edges of her personal boundaries for 20 years. My question, as supervisor, revealed to her that this image was no longer necessary. The following day the supervisee let me know that she had helpfully reframed her image to floating from the top of the cliff out to sea.
One-to-one professions, such as counselling and social work have, for a long time now, mandated supervision through professional associations with some professional bodies even denying membership to those who are not accessing supervision. Many of the heart-breaking and deeply traumatic situations revealed through recent Royal Commissions perhaps would not have occurred if quality supervision had been in place. One result of this reality is that supervision is now required of all pastoral and caring personnel in all institutions of care, both religious and secular.
Supervision is a process of reflecting on what has triggered up in you that is not the supported person's issue. An example: a clergyperson was asked by a parishioner to respond to a particular situation in a certain way. At the time, the priest was unable to do it this way. However, there was pressure in the request to go with this change of direction. At other times in this clergyperson's life, the requested direction would have fitted with her parameters of care. As a supervisee, she reflected that immediately upon her reply she had felt guilty. The supervisor asked, "Did you do anything wrong?" The answer was, "No!" The supervisor then said, "This guilt is toxic because you haven't done anything wrong." Two positive impacts flowed from this conversation, these being that the supervisee no longer carried an unnecessary burden of guilt and there was now more inner space, lightness and freedom for her to support others appropriately.
Thus, professional supervision is a facilitated 'taking notice' of what is triggered up in you, the supervisee, in your workplace. Support interactions sometimes trigger up undealt-with issues of the clergyperson or lay minister doing the supporting. Supervision prevents these triggered reactions being loaded onto the supported. Consequently, supervision protects you the supported, and both organisations.
I have received some positive feedback over the years about the benefits of professional supervision, such as:
"Supervision has molded and formed me in the day-to-day operations of my work and supported and encouraged me when the path has been rocky and difficult to negotiate."
"Supervision has enabled me to become aware of both subtle intricacies and broader parameters of what helps me to be a more effective supporter of others."
An important lesson that I have learnt is that supervision is a fundamental requirement for me also, so that I can remain an effective supporter of others. There are three universal patterns that operate for all of us in ministry – feelings of struggle can take over our inner floor space; when changing a behaviour or inner direction pattern, it takes time for the new pattern to come to something of the old pattern comfort; and, others recognise more easily than ourselves what is in our inner blind spots. These are demonstrated in the following real-life example.
Following a number of sessions, a supervisee knew that he needed to leave an old pattern of security behind and set out into the unknown of a new pattern without the old security. In reflecting on how ministry in between the sessions had been, his summary was, "I have a sense of struggle." When the details of this sense of struggle were shared, I, the supervisor, sat forward in my chair and asked, "What are you aware of that are you feeling right now?" I could already see, from the supervisee's non-verbal reaction, that he immediately knew that he was operating with a new clarity and freedom. If he had not been in supervision, he may never have found this freshly claimed ease within himself. His newly claimed and befriending knowing meant he could embrace and expand his freedom. If he had gone on with his sense of struggle taking all inner floor space, that inner spark of freedom and clarity arising within himself may have been stunted, if not completely diminished.
Supervision for me, as the supervisee rather than as the supervisor, is like using water colours. My homecoming is to befriend the creative artist within myself. Colours that explain my experience can start out very dense but by adding water to the colour, the shades become lighter and my learnings from the supervision session have a clarity and transformative knowing like clear water or white light! Deeper layers of opacity or density fade into a transparency of self-disclosure where I can see the light shining out of what was previously hidden to myself and to my supervisor. Through supervision I am invited to befriend my own poverty and with humility to live into transformed relationships with those with whom I journey.
Whether I am the supervisor or supervisee, professional supervision awakens those beautifully hidden places sometimes wounded and sometimes simply outside my awareness where I am being invited into ever deepening intimacy with my Beloved/God.
Jump to next article