New ACSQ Sustainability Roadmap set to help our Diocese #MoveTheDate
"We already have the technology and knowledge to apply the brakes. And we as a community of believers and stewards of creation all have an important part to play to effectively #MoveTheDate back each year so the Earth has time to replenish the resources we use," says The Rev'd Peter Moore, Chair of Angligreen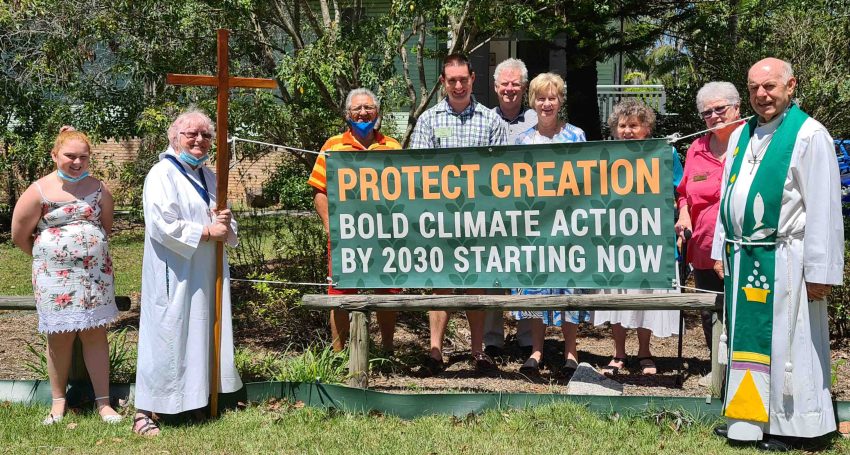 My wife, Alison, and I are supervising our grandson as he logs his hours of driving practice before he goes for his driver licence. Sometimes learner drivers are slow to respond when approaching a red light or danger. So far we have had no health and safety disasters because he has heeded warnings in time.
Secretary-General of the United Nations António Guterres told leaders at the opening of the 2022 United Nations Climate Change Conference (or Conference of the Parties, COP27) in November that:
"We are in the fight of our lives. And we are losing…And our planet is fast approaching tipping points that will make climate chaos irreversible…The global climate fight will be won or lost in this crucial decade – on our watch. One thing is certain: those that give up are sure to lose."
Like a lost driver traveling the wrong way, we need to ease our foot off the accelerator, slow down and change direction.
One way of assessing the current situation is offered by the Global Footprint Network, which calculates the rate of consumption of resources against the earth's ability to replenish them. "Earth Overshoot Day" is the term they use for the global day – the date by which consumption equals the amount the earth can produce in a year.
The Global Footprint Network also releases Overshoot Days of individual countries – a country's Overshoot Day is the date on which Earth Overshoot Day would fall if all of humanity consumed like the people in that country.
We will not know the Earth Overshoot Day for 2023 until its release on 5 June 2023.
The above graphic shows that Australia's Overshoot Day this year is 23 March 2023. There are only four countries worse than ours – the rest of the world is conserving resources better than we are.
In 2019 Australia's Overshoot Day was 31 March, which means that we have a lot of work to do to slow down. In that time Earth Overshoot Day has moved from 29 July 2019 to 28 July 2022, so the UN Secretary-General is correct: we are speeding towards very serious climate damage.
We already have the technology and knowledge to apply the brakes. And we as a community of believers and stewards of creation all have an important part to play to effectively #MoveTheDate back each year so the Earth has time to replenish the resources we use.
Here are some actions we can take to slow down our consumption of the Earth's resources:
Let's see how we can all help care for creation together to #MoveTheDate.
Editor's note: Please contact The Rev'd Peter Moore for more details on QARRCC and Angligreen via chair@angligreen.org.au
Jump to next article