What I would tell my teenage self: Peter Dutton, Lydia Fairhall, Cameron Freese and Stewart Perry
What would you tell your teenage self if you could go back in time? Peter Dutton from St Bart's, Toowoomba, Lydia Fairhall from St Francis College, The Rev'd Cameron Freese from The Parish of East Redland and The Rev'd Canon Stewart Perry from The Parish of Robina share their thoughts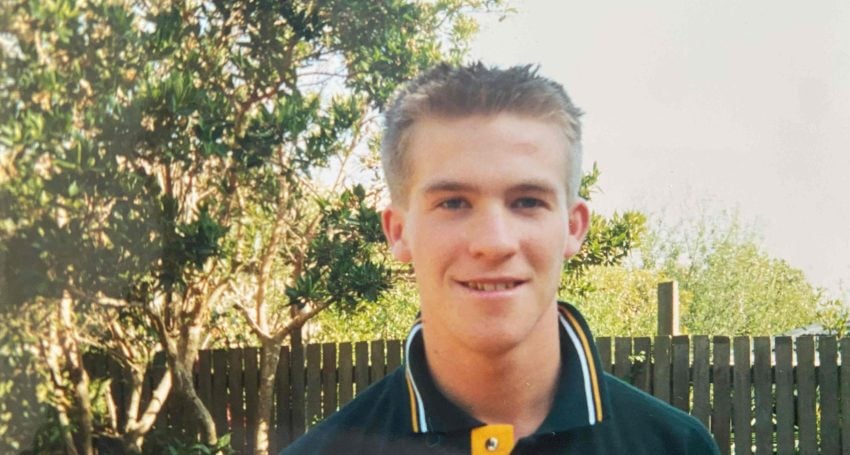 Peter Dutton — Youth Minister, St Bart's, Toowoomba
What would I tell my teenage self and why?
Find good friends that will point you to Jesus.
The people whom you hang out with are who you become. I would tell my teenage self to find friends that will bring out the best in you.
Like most people, I had many ups and downs as I navigated the journey of being a teenager.
From one perspective, I probably had a good high school experience overall, with lots of friends, popularity and sporting achievement. But, despite this, I found that there was always something missing. So often the friendships that I had seemed superficial, and based on what I did, not on who I was.
John 10.10 says, "The thief comes only to steal and kill and destroy; I came that they may have life, and have it abundantly."
At the end of Year 12, I was really wrestling with who I was. I had a belief that God existed, but it wasn't until I found friends that pointed me to Jesus that I truly understood what it meant to live life to the full. They taught me that being a Christian was all about having a personal relationship with Jesus, and following him in all aspects of your life. This was a game-changer, and showed the impact good friends can have on your life.
Lydia Fairhall — Formation student, St Francis College
I would tell my younger self to take heart.
My teenage years were characterised by all of the things that go along with trying to make sense of trauma. They were a whirlwind of equal measures of creativity and self-destruction.
So with a great deal of love and a bit of sternness, I would say:
"No matter how far you journey away from truth and from God, as you try to make sense of the brokenness around you, rest assured that you will find your way back to wholeness.
"You will look for love in all the wrong places: keep looking. It's impossible to fathom right now, but you will find peace in more spectacular ways than you can ever imagine.
"So try to get some sleep. Keep playing music. Keep dancing. Search for the ways of your Old People. Let God take care of the big stuff and just get through each day the best you can. For it is truly darkest before dawn. The dawn is at hand."
The Rev'd Cameron Freese — Rector, The Parish of East Redland
If I could go back in time and give my teenage self some advice, I think the first thing I'd have to acknowledge is that it's probably very unlikely I'd listen to the advice or follow through on it. And let's face it, if you've seen the Back to the Future movies, tampering with the past never seems to end well.
To be honest, as I reflected on the question, there are lots of things I could tell myself. Having said that, I wondered about that teenager and what has changed or is at least missing in action in my life at 50. I reflected on my senior year at high school and my first years at university in the early 1990s. And I have to be honest, I long for the confidence I once had, for the assuredness of following a direction with razor sharp focus and intent.
I remember being more outgoing and involved in things. My teenage years, particularly the latter part of these, were a time of confidence and creativity, of involvement (I was in the athletics team, the tennis team, the school musical and the student council and I was a ballroom dancer) and assuredness — I loved them. So, I recognise, as I'm sure we all do, that with time and life experience comes "wisdom". And I'm sure I could pass on to myself all sorts of things that would be helpful, but I think that advice would likely diminish the life experience.
The truth is, as I look back, I wonder what advice my teenage self could give me now that would bring back that clarity, confidence and creativity, involvement and assuredness.
The Rev'd Canon Stewart Perry — Rector, The Parish of Robina
I would tell my teenage self "who you are is enough".
Although I was always towards the top of my classes academically and competitive in the sporting arena, I had a strong sense of struggling to fit in. Starting new schools in Years 7, 9 and 10 played a big part in forming the perception that I didn't fit in. I felt burdened by having a dad who was a priest and carrying a self-imposed stigma of being the "church kid" when all I wanted to be seen as was "normal".
I invested so much emotional energy worrying what others thought of me and trying to be dismissive of my faith and family background. I wish I could have been more appreciative of how special it was to have the gift of growing up in a loving Christian family.
What I was trying to run away and hide from was where I would find my real identity and purpose. The friends I made in my last school have become life-long friends and have been incredibly supportive of my ministry journey, even though they are not church attendees themselves.
I never had to be anything more than who God created me to be and that will always be enough.
Jump to next article