Words, and The Word, exist in and for community
As part of our series on how art and faith intersect, The Rev'd Paul Mitchell shares with us about his sermon, poetry and hymn writing: "…when life bubbles along with few ripples and everything is calm, the creative light which makes meaningful verse and reflections worth recording rarely appears. It is when I am stretched that poems sometimes erupt"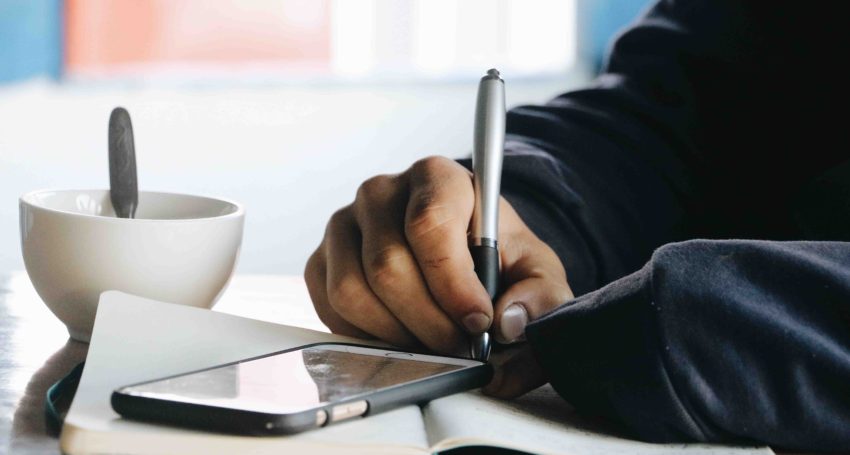 Story Timeline
How my art intersects with my faith
Words are not always easy. But sometimes they flow as if I am just the river through which some other water is flowing. I have been ordained for 30 years. The countless sermons produced during that time have sometimes been the product of a relatively easy drawing together of threads from the week that has passed, the world in which we are immersed, and the joys and tragedies played out on television screens and in social media streaming…all brought into patterns and images and an ongoing search for meaning by reflection on the passages of Scripture gifted to us in our Lectionary each week. At other times, sermons have been the grinding toil of wading through a swirling fog, a bog in which each step forward is fraught with the dual danger of slipping into a mess or striding into a meaningless, blank void. There are times when the gobbledygook on the computer screen is worth nothing more than the effort it takes to 'select all' and delete. And, then in silence and with patience I wait for my struggling words to be replaced with THE Word, my feeble attempts to be filled with THE Light, my eyes to be opened again by God.
There are many times across the years when I have written words which were more poetry than sermon, and some of these have even found their way into that space in worship when we reflect on what we have heard from the Scriptures. Some of these words have been shaped as hymns. Rarely original in every way, they always draw upon the wisdom and clearer sight of others who lend patterns and phrases and ways of seeing which in my kaleidoscope are turned around into new combinations. Words become patterns and draw pictures to invite conversations.
That is always the point. There is nothing more dispiriting than the deflecting compliment, "That was nice." I don't write or preach or BE so that there will be just gentle acceptance or polite murmurings in response. I AM so that there will be engagement, conversation, robust interaction. The occasional barbs and criticisms and confrontational phrases which find their way into words are never offered for insult or offence. They are always an invitation into conversation.
Poems, for me, seem to emerge at the ends of my experience. In the middle, when life bubbles along with few ripples and everything is calm, the creative light which makes meaningful verse and reflections worth recording rarely appears. It is when I am stretched that poems sometimes erupt. Sometimes by the inevitable pain of loss or grief or outrage at others' unjust experiences. Most of those thoughts I hold to myself because they are too raw, though sometimes they find their way into expressions of the rawness of our shared struggling existence. I never feel, though, that I am stuck in a pattern of 'quiet desperation' (see Henry David Thoreau for his thoughts on this). I feel I am more like Oscar Wilde, sharing a gutter but looking upwards to the stars, and to God, for some brighter perspective than the one in which I am immersed.
And, then there are the times of sheer joy, when words find ways of encapsulating the sparkles and setting them into a glass of champagne which I can savour and hopefully share with delight as they rise.
Everything is to be shared. Trapped water becomes stagnant. Even the most delicious food, when it is locked away, decays. Love withers when it is not expressed. Words, and The Word, exist in and for community. At least for me it seems that this is so.
What do you think?
There was a man from Galilee
Poem by The Rev'd Paul Mitchell
There was the man from Galilee who struck Toowoomba town,
He wandered over street and park, he wandered up and down.
He loitered here he loitered there, 'till it was nearly dark.
Until at last he found his way into our own Queen's Park.
He found a group of weary men, all seated in the round
And there he sat, right down with them, the new friends he had found.
He spent the night, a borrowed rug, all tattered torn and stained
Was all the cover that he had, thank God it didn't rain.
But lack of rain was a sore point, the ground was dry and hard.
And as he talked with His new friends they all let down their guard.
Life is tough out on the streets, 'specially this time of year
When everyone else, all around, is celebrating with good cheer.
He sat and listened, his heart was touched, that man from Galilee.
He pondered all that he was told and wondered 'how it could be?'
That in a world so full of wealth and food, with great stability
There were so many on the edge, shunned by community.
It brought a tear into his eyes, a pain into his heart
To see that all he'd taught, and lived, had sadly fallen apart.
He remembered well the joy and smiles with which his life began.
His mother's love, his father's pride, the heavenly Father's plan.
Into that simple place of birth there were some other folk
Unwashed and simple, yet filled with joy, he saw them when he woke.
They simply came to share that joy, and wonder of his birth
And smiles and joking too of course, there was a lot of mirth!
The celebrations and the joy were shared with even more.
Those wise and present-laden visitors from a distant shore.
It was a time of sharing, gifting, giving from the heart.
That set the scene, made a pattern, right there at the start.
For in his birth, and life, the call was to discover generosity
To have an open willing heart is the gift that sets us free.
The man got up and went to leave, to see if he could find
Some people who would come and help the new friends he had found.
But then before he could depart to look for help elsewhere
Those simple, smelly, homeless friends said, "Stay here, we will share."
And from their bags and pockets hearty treasures were released
Basic food, in cans and packs, a veritable feast!
I wonder as I think on this, a quirky Christmas tale
Just what the man from Galilee would find in town today.
There would be many homeless, lonely, isolated folk
And those in pain and grief and fear, including from the smoke.
Will generosity be found?  And joy? Revealed for all to see
Reflecting love which comes to us through the man from Galilee.
When the birds fall silent
Hymn by The Rev'd Paul Mitchell
Tune: Kelvin Grove (TIS 679)
When the birds fall silent, dying, dropping from the trees,
when the kangaroos stand dazed and hungry, think of these.
For the drought across our land,
seizes in its fierce, dry hand,
all of nature, taking life from all that lives out here.
At the dusty kitchen table weary eyes droop, sad,
for the crops have failed again, another season bad.
For the hints of promised rain
*evaporated yet again,
and the dregs in all the dams are turned to cracked, dry mud.
As the water in the bore turned salt and disappeared,
as the prospects for the stock turned worse than we had feared,
then to market in the towns
went the breeding ewes and cows,
and our hands are left as empty as our aching hearts.
There are some who will not bear the grief of drought's hard grip
and the loss of all, as through their hands their lives do slip.
Will compassion ease the pain
and community sustain
all the people of the bush, the land, the country folk?
+How long will we be waiting for refreshing rain?
And how long to wait before life can begin again?
We will offer up our prayer,
and support each other here
'til the rain will fall again upon our blessed, dry land.
* the line is sung best if the 'e' is tied to the end of 'rain' and 'vap' is the first syllable here.
+ 'How' is sung across the first two notes of this line.
Jump to next article