Discovering what God wants you to do with your life and jumping right in
At the request of anglican focus, Archbishop Phillip Aspinall reflects on his recent Companion of the Order of Australia appointment and how this honour and his ministry tie in with his call to the priesthood, as Vocations Month approaches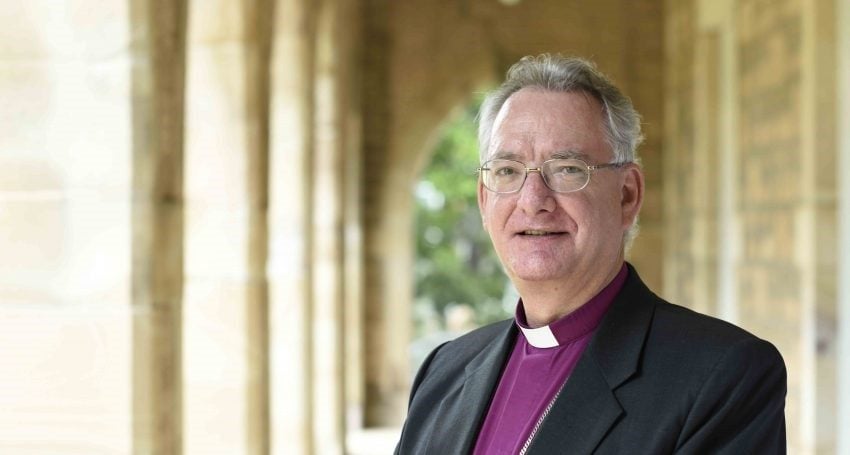 It is a unique privilege to serve as Archbishop of Brisbane in a fantastic Diocese with great people as colleagues.
Ordained ministry is hugely diverse and rich. I have had the privilege of serving in parishes, as Director of Anglicare, as an Archdeacon, as an Assistant Bishop, as Archbishop and as Primate.
Along the way, I have had the privilege of attending two Lambeth Conferences of all the Anglican Bishops internationally, serving on the Standing Committee of the International Anglican Communion, and attending several international Primates' meetings.
I've also had the privilege of contributing to ecumenical bodies at state and national levels and being a member of the International Commission for Anglican Orthodox Theological Dialogue.
Every aspect of these diverse endeavours has been stimulating and enriching. God's mission proceeds on so many fronts; there is never a dull moment for ordained leaders.
Ordained ministry has its share of challenges. It is heartening to know that the tough work we have done together to make the Church safer is acknowledged in the wider community.
If you are considering whether you may have a call to ordained ministry, whether as a deacon or priest, I encourage you to put your hand up and take full advantage of the opportunities and support available to assist you to discern that sense of vocation.
There are many people experienced in this area who gladly assist people making these sorts of enquiries. There's no telling where the journey might lead, but you can do nothing more important or fulfilling than to discover what God wants you to do with your life and jumping right in.
It will have plenty of challenges and the road won't always be easy, but getting on board with what God is doing in the world is the most fulfilling thing anyone can do.
Editor's note: The Rev'd Canon Sarah Plowman, Diocesan Director Ordinands and Vocations, will be leading a pilgrimage walk for those wishing to discern a call to ordained ministry on Wednesday 11 August from 9 am to 4 pm. For more information or to register, visit the walkLIFE Vocations Pilgrimage registration page. If you have questions about the pilgrimage, please contact The Rev'd Canon Sarah Plowman via Sarah.Plowman@anglicanchurchsq.org.au. Church and ministries can visit the Vocations page of the ACSQ website for Vocations Month resources.
Jump to next article